September 13th, 2010 by tisner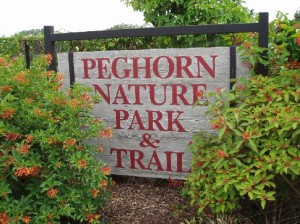 Orlando offers some wonderful opportunities to experience nature, PegHorn Natural Park and Trail are a passive park that offers just that.  This is a 58-acre park that will take you on a journey through Florida's past, starting with a Cracker Village.  They have worked to preserve the history of this area through this Village with an old wooden schoolhouse, a cannery, a blacksmith shed, and a barn.  After you have experience the Village let your children take some time out with the natural playground that's all around.  The park also offers two walking trails that will take you out into the wetlands. 
When you get back from your hike go to the Education Center and learn more about what you can do to help preserve our heritage and protect the environment.  Spend a great day enjoying the natural beauty of Orlando.
Free mobile app to search all homes right from your phone!