April 7th, 2010 by tisner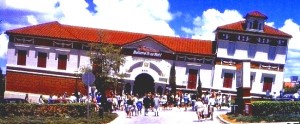 Come on over and explore the odditorium of Orlando, at Ripley's Believe It or Not!® Museum. You will enjoy the self-guided experience that takes you through 16 galleries that pay tribute to the odd, bizarre and unbelievable.
Spend your time exploring the collections from Robert Ripley's 40 years of adventures. His travels took him around the world in search of the unbelievable and inexplicable. You can explore at your own pace but the average visit time is one to two hours.
This is one museum you will not want to miss while in Orlando.
Google+ Comments