July 1st, 2010 by tisner
Enjoy the sunrise over Orlando with Magic Sunrise Ballooning.  See Orlando as you never have before as you float through the air in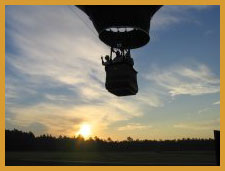 a balloon enjoying the natural wonders of Central Florida.  The sunrise viewed from the air is an experience that you will never forget.  Your experience will be a hands on one as you help inflate the balloon while on land and become a "Designated Crewmember" for your flight.  Your experienced pilot is licensed and insured.  Flights differ based on what Mother Nature has in store on the day of your particular flight. 
So take off this summer with a sunrise balloon tour of the Orlando area.
Buying or Selling Real Estate?  Don't miss our free mobile home search!
Google+ Comments