February 13th, 2018 by tisner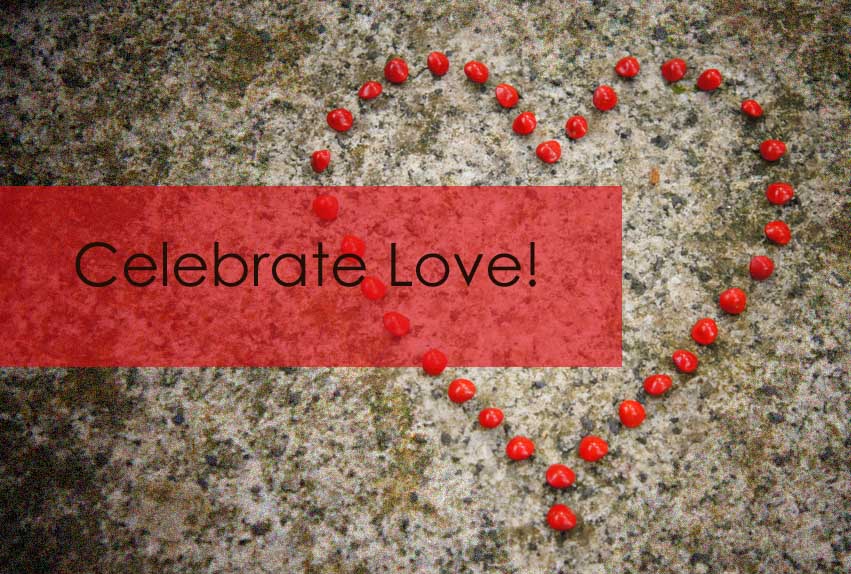 Just hearing or seeing the date, February 14th, conjures images of hearts and flowers in our minds. Valentine's Day.  A "holiday" named for St. Valentine.  A day set aside each year to celebrate love.  But how did Valentine's Day begin?  And who is St. Valentine?
Have you ever wondered how Valentine's Day got its name?  While it is believed that the name came from a saint, the origins of how it became attached to a day to celebrate love are a bit of a mystery. One legend claims that Valentine was a priest who served during the third century in Rome.  When the Emperor during that time decided that single men made superior soldiers than those with wives and children, he outlawed marriage for young men.  Valentine felt this was unjust, so he defied the Emperor and continued to secretly perform marriages for young lovers.  Another story contends that Valentine may have sent the first "valentine" letter while imprisoned in a Roman prison.  He allegedly fell in love with a young girl, possibly the jailer's daughter, who visited him during his confinement.  It is said that he wrote her a letter signed "From your Valentine", an expression that is still used today.  While we may never know the true story about St. Valentine, the common theme throughout these stories is that he was sympathetic, heroic, and most significant…a romantic figure.
The origins of Valentine's Day began with a pagan festival during the month of February. By the end of the 5th century, February 14th was declared Valentine's Day by Pope Gelasius. It wasn't until much later that the day became associated with love.  During the Middle Ages, it was commonly believed in England and France that February 14 was the beginning of birds' mating season, which added to the idea that the date should be celebrated as a day of romance. While Valentine greetings were popular as far back as the Middle Ages, written Valentine's didn't begin to appear until after 1400.  The oldest known Valentine known of was a poem written in 1415 by Charles, Duke of Orleans, to his wife while he was imprisoned in the Tower of London.  It is also believed that King Henry V hired a writer to compose a Valentine note to a woman he admired.
It is believed that people began exchanging hand-made Valentine's in America in the early 1700s.  By 1840, a woman named Esther Howland was selling the first mass- produced Valentines in America. Known as "the Mother of the Valentine", she created elaborate cards using real lace, ribbons and colorful paper. Today, according to the Greeting Card Association, and estimated 1 billion Valentine's Day cards are sent each year, making it the second largest card sending holiday behind Christmas.
While exchanging, cards is the most common way to observe Valentine's Day, there are numerous other ways that people celebrate love on February 14th.  Check out this list of unique gifts/activities that go beyond cards, candy and flowers!
Get a couple's massage. What could be better than escaping the stress of every-day life together and spending time together in a peaceful, relaxing atmosphere?
Take your sweetheart on a scavenger hunt. Ask him/her to answer riddles to find the clues to items that you placed somewhere around town. The last item should give instructions that lead to your Valentine's Day activities.
Make a meal with symbols of love. For example, write "I love you" with string beans, make a pizza in the shape of a heart or go on a picnic and use a cookie cutter to make heart shapes sandwiches.
On individual notecards write all the reasons you love your partner and place them in a small photo album. You can put photos of times spent together in the album as well.
You are the HEART of our business. Thank you for your continued loyalty and support.
Access Teri's one-stop Orlando FL home search website.
Teri Isner is the team leader of Orlando Avenue Top Team and has been a Realtor for over 24 years. Teri has distinguished herself as a leader in the Orlando FL real estate market. Teri assists buyers looking for Orlando FL real estate for sale and aggressively markets Orlando FL homes for sale.
You deserve professional real estate service! You obtain the best results with Teri Isner plus you benefit from her marketing skills, experience and ability to network with other REALTORS®. Your job gets done pleasantly and efficiently.  You are able to make important decisions easily with fast, accurate information from Teri. The Orlando Avenue Top Team handles the details and follow-up that are important to the success of your transaction.
Get Orlando Daily News delivered to your inbox! Subscribe here!
Photo credit: thesingleseason.com
Google+ Comments