October 26th, 2007 by tisner
Celebration Florida Golf Club
Celebration Florida Golf Club starts planting 30 mature palm trees as part of a $2 Million renovation.


Celebration Florida Golf Club now a 10 year old golf course in Celebration Florida the town Disney designed has begun planting 30 mature palm trees. The Celebration Florida course was designed by the father and son team of Robert Trent Jones, Sr. and Jr. The Celebration Florida Golf Club general manager Gene Garrote said in the Orlando Business Journal that the workers are landscaping the bulkheads on the 14th, 16th, and 17th greens.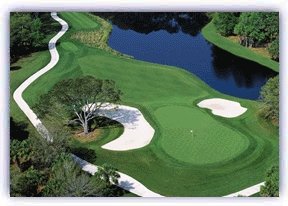 The course as seen here from a Celebration Florida brochure has a park-like setting and winds like an outdoor sanctuary through a natural wetland with pristine lakes and clusters of native oak, pine and magnolia. This beautification program will only enhance the serene golf experience.
Celebration Florida Golf Club has a 4.5 star rating out of 5 by Golf Digest and is also ranked as one of the top 25 family golf resorts and in the top 50 courses for women by Golf for Women Magazine in 2007.
It won't be long before the 5th star will be awarded. For more information on Celebration Florida Golf Club call 407-566-1046.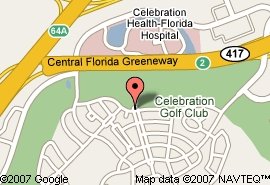 To book your dream golf vacation in Orlando Florida or around the world check out the luxury golf vacations on Teri's Travel Store and get out there.
Golf news from around the world is available on Teri's golf page.
Google+ Comments