December 5th, 2007 by tisner
Celebration Florida Guide to Meetings

Celebration Florida Guide to Meetings this week there are a few to watch. First the Celebration Florida Community Development District meeting will be tonight Dec. 5th at 7pm. Then for fun join Trout Tales for meet the authors and the yoga meeting

Tomorro has been canceled. There will be no yoga Thursday Dec. 6th but if you can attend the Tues evening class that will be fine.
Next Celebration Florida Women's group needs volunteers to help with the holiday home tour. Can you help as a greeter or at ticket sales?
The hours are Sat. Dec. 8th home greeters 2:45-6pm ticket sales 1-4pm. Also on Dec. 8th home greeters 5:45-9pm and ticket sales 4-7pm.
The hours on Sunday Dec. 19th are home greeters 12:45-5pm and ticket sales 12-4pm.
Students this also can count towards Celebration Florida community service. If you can help please call Barbara Blake at 407-898-8787 or email her at Barbara.O.Blake@disney.com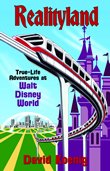 Dec. 7th at 7:30 Trout Bookstore Trout Tales will present David Koenig author of Realityland: True Life and Adventures at Walt Disney World presenting a multimedia story of how Disney World was desinged and built.

Also on Sat. Dec. 8th 7:30pm there will be a Trout Tales Author series presentation at the Trout Bookstore in downtown Celebration Florida by the Disney Imagineer and show producer Jason Surrell from his book The Disney Mountains.
He will also have a question and answer time. Information call 321-939-2665.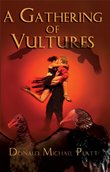 Sunday Dec. 9th 4pm the Trout Tales author will be Hollywood Script Writer Donald Michael Platt reading excerpts from his latest novel Gathering of Vultures. Call 321-939-2665.
Google+ Comments