July 5th, 2017 by tisner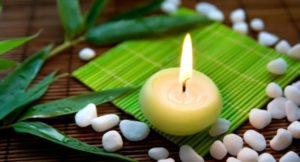 Decorating a new home is a fun process.  Whether or not you are an experienced decorator,  you can look and feel like a pro with the aid of some fung shui.  Below are a few ideas on how to make it work for your new home.
 Many folks like to hang mirrors at their entrance way to make the space look larger and more inviting as well.  Be sure to place your mirror on a side wall as you walk in instead of directly across from the door.  This will help with the flow of things as guests enter your house.  They will be able to see themselves and feel welcomed as they arrive as opposed to feeling like they are being pushed out with their own reflection.
Another way to make fung shui work for you  is to keep clutter to a minimum.  This is especially true in the bedroom because a bedroom is a place of rest.  If there is a lot of junk all around the room those who spend time there will likely feel a bit disheveled.  If you feel as if you don't know enough about this topic to do the job right, you can always higher an expert to help get you started in the right direction.
Make sure that if you want to have live plants in your home that you place them in areas where folks will be hanging out and spending quality time together.  Try not  to place live plants in areas where sleep takes place such as the bedroom because you need items that give off restfulness.
Leaving the toilet lid closed is a great, easy little trick that will help to make everyone who enters your bathroom feel good about the space.
Keeping the flooring all one type in the home helps the energy to flow freely.  Try not to use two different types of flooring butted up against one another if you can help it as this will weaken the energy of the home.
Be sure to place your bed across from the door to the bedroom or at least at a spot where the door can be easily seen.  This will enhance the comfort level of the room as opposed to putting the bed on the same wall as the door.
Fung Shui is fun and interesting and it really does work to help the energy of the home   feel comfortable and welcoming.
Access Teri's one-stop Orlando FL home search website.
Teri Isner is the team leader of Orlando Avenue Top Team and has been a Realtor for over 24 years. Teri has distinguished herself as a leader in the Orlando FL real estate market. Teri assists buyers looking for Orlando FL real estate for sale and aggressively markets Orlando FL homes for sale.
You deserve professional real estate service! You obtain the best results with Teri Isner plus you benefit from her marketing skills, experience and ability to network with other REALTORS®. Your job gets done pleasantly and efficiently.  You are able to make important decisions easily with fast, accurate information from Teri. The Orlando Avenue Top Team handles the details and follow-up that are important to the success of your transaction.
Get Orlando Daily News delivered to your inbox! Subscribe here!
Google+ Comments