October 26th, 2007 by tisner
Halloween Happenings in Orlando Florida.
Halloween Happenings in Orlando Florida.

If you find yourself at home in Orlando Florida, Celebration, Kissimmee or anyother surrounding city don't miss out on the Halloween Happenings.
Feel like an Orlando Florida ghost tour? Two hour walking tours for anyone brave enough to join. Tours depart from 129W. Church St. Orlando Florida
Monday-Sat. at 8pm $15-$25 and children under 7 free. Call 407-247-0452 or email hauntedorlando@hotmail.com.
Disney Photo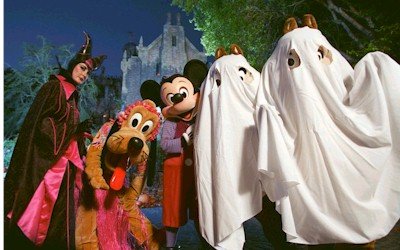 Next is a favorite Mickey's Not-So-Scary Halloween Parties held at Orlando Florida's Walt Disney world Resorts's Magic Kingdom through Nov. 2 2007. The party includes trick-or-treating, cahracters in costum, a fireworks spectacular and more. 7pm to midnight on select nights cost $32.95-$45.95 plus tax. Visit www.disneyworld.com/halloween.
Picture from the Southwest Bulletin
My favorite is the Pumpkin Patch held at the Windermere Union Church Preschool 10710 Park Ridge Gotha Road, Windermere, Florida. Monday to Friday 9am-7pm bring the children and pick out your pumpkins or Sat. and Sun 10-6.
The adventure fan will love Orlando Florida's Halloween Horror Nights at Universal Orlando Resort Oct. 24-28 and Oct 31-Nov3rd from 6:30 to Midnight and some nights until 2am. cost $64.95 plus tax. You can visit the New Line cinema Freddy Krueger, Jason and the Leatherface for the first time. or the Carnival of Carnage which includes 8 haunted houses, and 3 new shows.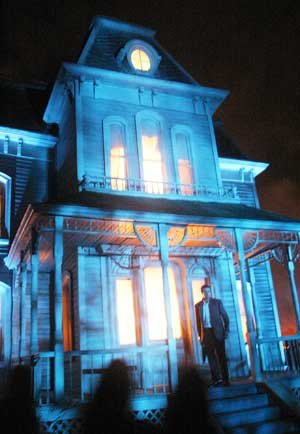 Halloween Golf Open Oct 26 at Mystic Dunes Golf Club 7850 Shadow Tree Lane, Celebration Florida.
Oct. 27th at Orlando Florida's Marketplace at Dr. Phillips a store to store trick or treating, karaoke, Halloween characts, face painting, balloon art, cotton candy, snowcones, a moonwalk and more. 11am -2 pm call 800-688-8865 x 6959 for more details. So if you live in the Dr. Phillips community stop by.
Also on the 27th at Barnes and Noble booksellers at the Plaza Venezio 7900 Sand Lake Road Orlando ,Florida a Halloween Parade and storytime starts at 10:30 am for more information call 407-345-0900. If you live or near the Sandlake or Dr.Phillips community come on down.
Do you like to run? Orlando Florida's Disney's Wide World of Sports complex presents the Twilight Zone Tower of Terror 13K and 6.5K at Disney-MGM Studios at 9pm. Cost $65 for the 13K and $40 for the 6.5.
Well we have all heard of Trick or Treat how about a Trunk or Treat. Yes that is right a Trunk or Treat being held at St. Lukes Methodist Church at Windermere, Florida 4851 Apopka Vineland Road, Orlando hosts its free Trunk or Treat at which children are able to safely trick- or- treat form 5:30- 7:30pm.
Another Trunk or Treat will be held at the Windermere Community Church 8464 Winter Garden Vinelan Road Orlando Florida from 5pm.
Finally there is even a Halloween Dance for Seniors in Orlando Florida. The Belles and Beaus Dance Club invites seniors to a Halloween dance including music by Soft Touch and refreshments at the Marks Street Senior Recreation Complex 99E. Marks St. Orlando, Florida. Guest are encouraged to dress as a science fiction character and create costumes from aluminum foil, antennas, glue and tape. Singles and couples are welcom. Time 8-10:30 Cost $5.00 Call 407-277-7008 for more information.
Google+ Comments