June 30th, 2022 by tisner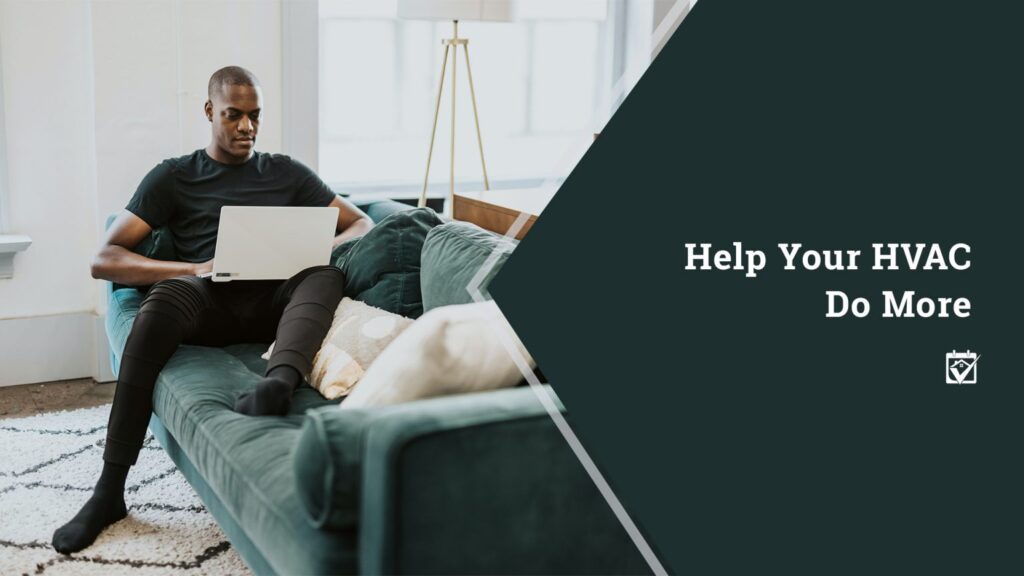 Having a good HVAC system in your home can really help you enjoy your living space throughout the year. A solid system will keep your home cool in the summer, warm in the winter, and just plain comfortable throughout the full year. Proper maintenance can keep your HVAC system running smoothly for years, ensuring that your home's internal climate stays exactly the way you want it as time goes by.
This doesn't mean that things can't be better, though. You may not realize it, but there are actually several ways that you can modify your HVAC system to improve performance and create a better overall quality of life for you and your family. Different systems may have different options available, and they can affect the function of your system in different ways.
Air Purity Add-Ons
Some of the most common HVAC modifications are designed to improve the overall quality of the air in your home, filtering out impurities and eliminating things in the air that could possibly make you sick. Air cleaners and air purifiers are readily available for a number of systems, trapping things as small as bacteria, viruses, and allergens that are too small to be seen by the naked eye. These function similarly to portable single-room air purifiers, but instead of only working on the room where the unit is located, these actually filter and purify the air in your entire home.
Another option that often goes along with air purification is UV lamps that treat air as it moves through your HVAC system. This high-intensity ultraviolet night kills bacteria, mold, and other organisms that might be in the air and moving through your vents. Not only does killing these organisms help to keep you and your family healthier, but it can also prevent them from multiplying and clogging your air filters over time. This helps to ensure that your air stays clean for longer and keeps your system running with peak efficiency.
Air Quality Add-Ons
Simply cleaning the air isn't the only way that you can improve your home's air quality. Depending on where you live, humidifiers and dehumidifiers can go a long way toward making people comfortable within your home. Air that's too humid can lead to unchecked mold and bacterial growth, while air that's too dry can trigger symptoms of asthma and various allergic reactions. Adding a humidifier or dehumidifier as appropriate helps to eliminate these issues without requiring room-to-room solutions.
Another way that you can improve the quality of your home's air is to add a ventilator unit to your HVAC system. These units facilitate the exchange of stale air from within the home with external air to help eliminate odors and other forms of internal pollution and ensure that you always have fresh air within your home. Much of the external air is pretreated before it enters the HVAC system, allowing you to exchange air without introducing issues such as unwanted heat or accidentally cooling the house more than desired.
HVAC System Modification
It's worth noting that not all add-ons will be available for every HVAC system. Some are designed with extensibility in mind, while others are more closed systems that are harder to modify with add-ons after installation. It's a good idea to bring in an HVAC pro for a consultation when planning modifications to your system, since they'll have a better idea of what options are available and which will give you the biggest bang for your buck.
On the plus side, HomeKeepr makes it easy to find exactly the professional you need to explore your options and help your HVAC system do more. Our app lets you connect with HVAC pros in your area who have the skills and expertise that you need and who can get the job done without breaking the bank. Creating a HomeKeepr account is free, so sign up today and get connected. Your HVAC system will thank you for it.
Access Teri's one-stop Orlando FL home search website.
Teri Isner is the team leader of Orlando Avenue Top Team and has been a Realtor for over 24 years. Teri has distinguished herself as a leader in the Orlando FL real estate market. Teri assists buyers looking for Orlando FL real estate for sale and aggressively markets Orlando FL homes for sale.
You deserve professional real estate service! You obtain the best results with Teri Isner plus you benefit from her marketing skills, experience and ability to network with other REALTORS®. Your job gets done pleasantly and efficiently.  You are able to make important decisions easily with fast, accurate information from Teri. The Orlando Avenue Top Team handles the details and follow-up that are important to the success of your transaction.
Get Orlando Daily News delivered to your inbox! Subscribe here!
By: Homekeepr, Rob Morelli
Google+ Comments