March 10th, 2016 by tisner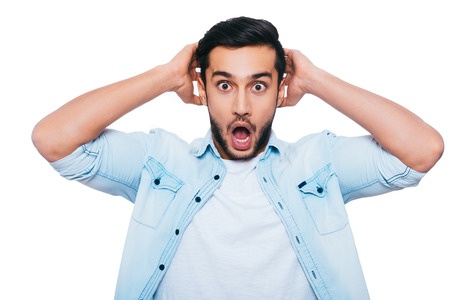 Owning a home of your very own is exciting and is the American dream. You should know however that when applying for a mortgage you need to be as honest as possible so that your dreams are not crushed at the last minute. Below are a few tips on what not to say when you are applying for a home mortgage. You may think that a little white lie won't get you into trouble when applying for a home mortgage but what most people don't realize is that you will likely get caught in that lie and may end up not getting approved after all.   Also the penalties for such lies can be quite severe such as a 30 year prison sentence and a million dollar fine.
If you don't plan to live in the home in which you are getting a mortgage but rather you plan to rent the property out do NOT apply for a mortgage as your primary residence. Default rates are higher on investment properties than they are on primary residences. Down payments are larger on investment properties as well. These are some of the reasons why folks try to lie about using the mortgage as their primary residence.
Lying about how much money you make to get a home mortgage is also a no-no. If you try to lie about your income for the purposes of getting a better home mortgage you are very likely to get caught because your lender is going to verify your income by looking at your w-2's as well as your tax returns.
If you don't have enough money for the down payment on your new home, you CAN borrow it from a family member or friend but if you do this you need to be sure to have the paperwork that supports the fact that it is a gift that you don't have to repay otherwise it is considered a loan and the mortgage company will need to know about it. This little white lie may seem harmless but it isn't and it can get you into trouble with your mortgage lender.
Basically, tell the truth about any and everything your mortgage lender asks you. If you want to have part of the American dream by owning your own home, don't destroy the dream by lying. Once you get your mortgage and you move into your new home you will be glad you did everything the right way and that you don't have to worry about anything coming back on you in the future.
Access Teri's one-stop Orlando FL home search website.
Teri Isner is the team leader of Orlando Avenue Top Team and has been a Realtor for over 24 years. Teri has distinguished herself as a leader in the Orlando FL real estate market. Teri assists buyers looking for Orlando FL real estate for sale and aggressively markets Orlando FL homes for sale.
You deserve professional real estate service! You obtain the best results with Teri Isner plus you benefit from her marketing skills, experience and ability to network with other REALTORS®. Your job gets done pleasantly and efficiently. You are able to make important decisions easily with fast, accurate information from Teri. The Orlando Avenue Top Team handles the details and follow-up that are important to the success of your transaction.
Get Orlando Daily News delivered to your inbox! Subscribe here!
Google+ Comments