November 1st, 2017 by tisner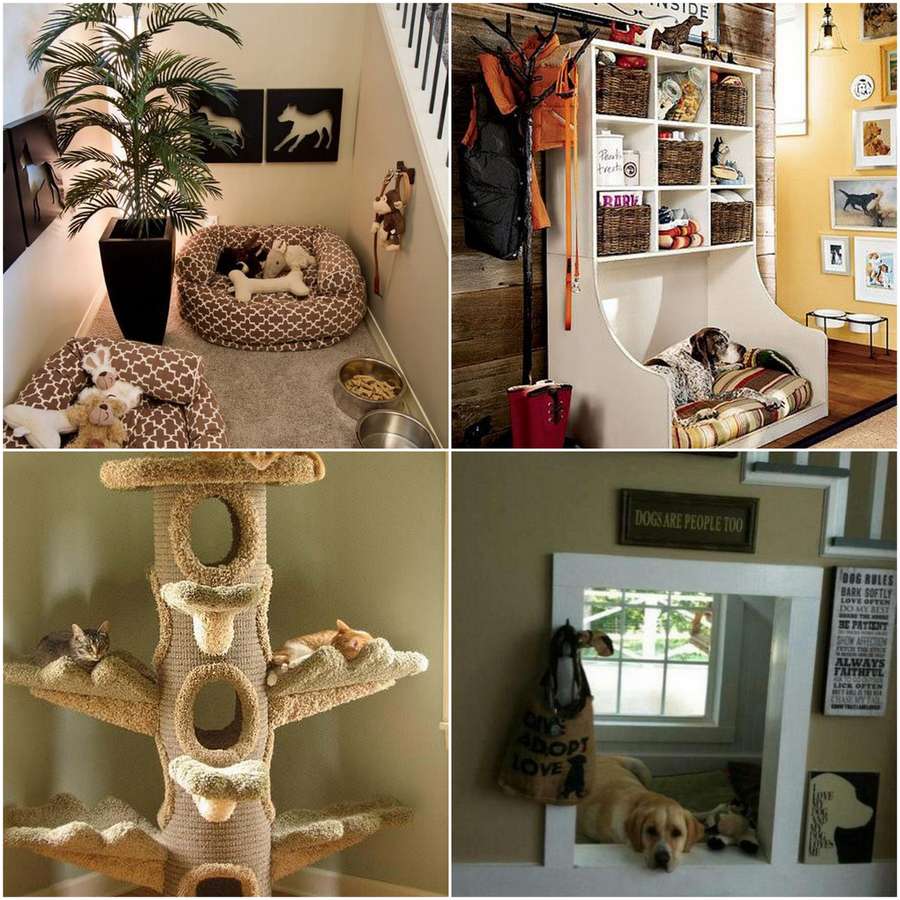 The addition of a pet to a home is one of the biggest and best decisions a family can make.  Is your home ready for the task? Follow these tips for making your home pet-friendly. 
Outside 
A safe environment is as important for a pet as it is for children.  The first step in keeping them safe is a fence.  Not only does it keep your pets in, it keeps others' animals out.

 

Have an ID tag on your pet's collar, with your name and contact information just in case they do get out.  Having them microchipped is an excellent option for identification purposes.

 

When house-training, encourage your pet to use a specific area of the yard for easy clean-up, keeping the smell away from the house.  Welcomepup.com blog has a potty-area diy: http://www.welcomepup.com/blog/how-to-build-an-outdoor-dog-potty-are/

 

A pathway to the door of gravel, cement, or other materials that aren't plant-based will help knock off any debris that catch on paws before they come in.

 

If your animals have to stay outside when you are away for a short time, make sure they have shelter, food and, most importantly, water.

 

A play area in your yard would be great for dogs, especially, but make sure you have paths they can walk and run on, and nothing hazardous to them if they get too excited in their play.

 

Incorporating a water feature that doubles as a pet-friendly cooling-off spot is perfect for Summer outdoor play for your pets.

 

Consider the plants in your landscaping, and make sure you have nothing that can make your pet ill if they ingest it.  A great list of poisonous-to-animals plant list: https://www.aspca.org/pet-care/animal-poison-control/toxic-and-non-toxic-plants 

 

Make sure window screens are secure when you open them, in case Kitty wants to enjoy a nap in the open area–you don't want her falling out of the window. Investing in a "cat condo" would be ideal for indoor cats to enjoy the outdoors safely.

 
Inside Your Home 
When looking for safety hazards, you should have an animal's eye view.  Have someone get onto the floor and look for wires, window treatment cords, and anything else that is hidden from a human's view, but could be attractive and harmful for a pet.

 

It would be ideal to have a pet-washing area in the mudroom, but if that isn't possible, think about shelving or a storage cabinet near the door for towels, leashes and outdoor toys.

 

A cat's litter box should be in a quiet area away from food.  It would be optimal to have one more box than cats.

 

Keep garbage in a container with child-proof lid, as dogs and cats both can figure out how to get into the trash and make a mess, and maybe eat something harmful.

 

Area rugs should be machine-washable and inexpensive, in case you need to throw them away after multiple washing, or too much dirt.

 

Crate-training is best for dogs, but most animals need a space of their own.  Provide a comfy pet bed, toys and food and water in a quiet area of the house.

 

Keeping pets brushed, toenails trimmed, and bedding changed and washed regularly is essential in keeping you from doing a lot of extra cleaning and floor repairs.  A hard surface, scratch-resistant floor is perfect for homes with pets.

 

Smaller pets that require their own habitat have specialized needs: safety from larger pets, child-proof habitat covers, a room with certain temperature and humidity setting.

 

Check with your local municipality to see if you need permits for exotic pets.

 
Having a pet of any kind is a big responsibility.  As they become part of the family, make sure you provide the best home, the same as you would for a relative.  When your pets are happy, it just adds to the sweetness that pets bring to life. 
Access Teri's one-stop Orlando FL home search website.
Teri Isner is the team leader of Orlando Avenue Top Team and has been a Realtor for over 24 years. Teri has distinguished herself as a leader in the Orlando FL real estate market. Teri assists buyers looking for Orlando FL real estate for sale and aggressively markets Orlando FL homes for sale.
You deserve professional real estate service! You obtain the best results with Teri Isner plus you benefit from her marketing skills, experience and ability to network with other REALTORS®. Your job gets done pleasantly and efficiently.  You are able to make important decisions easily with fast, accurate information from Teri. The Orlando Avenue Top Team handles the details and follow-up that are important to the success of your transaction.
Get Orlando Daily News delivered to your inbox! Subscribe here!
Photo credit: Pinterest
Google+ Comments