December 19th, 2018 by tisner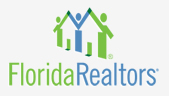 Dec. 3, 2018 – Buyers often anxiously await closing so they can enter their new home. In some cases, however, they ask if they can move a few things in early so they can hit the ground running. In other cases, the buyers may have a time gap between closing on an old home and moving into their new one.
As a result, it's not uncommon for a buyer to ask a seller if they can move a few things in early, either possessions or themselves.
Nice sellers often try to accommodate nice buyers, but there are dangers to allowing someone to move in early. According to Cara Ameer, a broker associate with Coldwell Banker Vanguard Realty in Ponte Vedra Beach, Florida, who writes for Inman News, there are six good reasons for a seller to say, "No, I'm sorry you can't," when a buyer asks for early access to a home.
1. Who broke it?
A buyer moves in early, and the sink plumbing springs a leak. Will the buyer now fix it – should the buyer fix it? What if the buyer somehow thought the sink could support a grown adult and sat on it? Who pays?
2. Liability
If the buyer and seller have not signed any kind of pre-occupancy or lease agreement, what happens if something worse than leaky plumbing occurs, such as a major injury? The seller may be liable. In addition, what happens if wooden floors get scratched as movers drag new furniture across a room? What if a hurricane destroys everything the buyers stored in the garage?
Even with proof that the buyer caused damage, it could become a new negotiating point the buyers use to request further concessions from the seller.
3. "I didn't notice this before …"
Most houses have a small chipped something or temperamental item. If buyers move in early, it's like a "never-ending walkthrough," Ameer writes. Buyers could discover minor problems and try to "renegotiate issues that were never raised as a result of inspections or repairs."
4. Early repairs
Buyers who move into a new home often feel as if they own it, even if money has not yet switched hands, and start to think: "Why wait another week to start tearing out the kitchen cabinets?"
Ameer says the "list of what-if scenarios is endless." Paint can spill, contractors can fall and lawn people can break sprinkler heads. Overall, there's a great chance that the seller – or his insurance company – will be responsible for any pre-closing damages to both people and properties.
5. Buyer's remorse
During a showing, a house can be the American Dream, but that feeling can fade once buyers realize it's also a lot of work. Or perhaps the buyers continue to look at new homes that come onto the market, and one is a bit dreamier than the American Dream they're preparing to buy.
If a situation arises where the seller can also lose a deposit, they've lost time and money pulling their home off the market while waiting for the buyers to change their mind.
6. A loan falls through
Perhaps a buyer, once inside "their" new home, buys furniture and dings their credit score – or maybe something else happens, including things like wire fraud that sends the buyers' mortgage money to a criminal organization in Siberia.
Sellers want to get their home on the market quickly if a deal falls through, but this creates a whole set of other possible problems, especially if the buyer has no immediate place to go. In addition, a ready-to-show home that has been lived in for three weeks might need to be cleaned again.
While there may be a good reason to allow buyers access to a listing before closing, good-hearted sellers who say, "Sure, go ahead," as soon as their buyer asks for early access should at least take a few minutes first to consider all the possibilities.
"In the event you have sellers willing to allow buyers in early, you should recommend, in writing, that the parties get a pre-occupancy agreement – preferably one drafted by an attorney – in place before moving forward," recommends Meredith Caruso, Florida Realtors' manager of member legal communications.
Source: Inman News, Cara Ameer, broker associate with Coldwell Banker Vanguard Realty in Ponte Vedra Beach, Florida
© 2018 Florida Realtors®
https://www.floridarealtors.org/NewsAndEvents/article.cfm?id=374444
Access Teri's one-stop Orlando FL home search website.
Teri Isner is the team leader of Orlando Avenue Top Team and has been a Realtor for over 24 years. Teri has distinguished herself as a leader in the Orlando FL real estate market. Teri assists buyers looking for Orlando FL real estate for sale and aggressively markets Orlando FL homes for sale.
You deserve professional real estate service! You obtain the best results with Teri Isner plus you benefit from her marketing skills, experience and ability to network with other REALTORS®. Your job gets done pleasantly and efficiently.  You are able to make important decisions easily with fast, accurate information from Teri. The Orlando Avenue Top Team handles the details and follow-up that are important to the success of your transaction.
Get Orlando Daily News delivered to your inbox! Subscribe here!
Google+ Comments