July 17th, 2008 by tisner
Critical issues you need to be aware of when financing your Orlando Home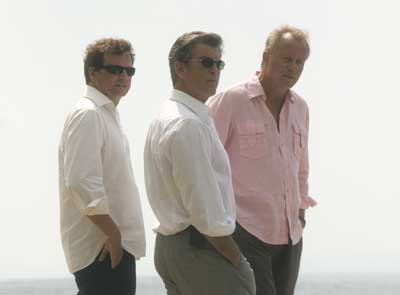 Mama Mia is not the only buzz this week opening in Orlando Florida and across the country.  What is happening with the state of mortgages and banks?  It has been all a buzz this week the state of the mortgage market.  
We even have been told about a list of lenders to watch.  Why if you are about to use one of these banks for your home mortgage better get alternatives just in case. 
Well personally I think the volatillity is here to stay, at least another couple years with all the Orlando Florida Real Estate to sell. 
Why it will take that long just to sell off all the inventory that has been created by the high foreclosure rates.
What if you are ready to close and loose your financing right at the last minute because your lender decides not to fund a condo sale?  Don't think this has not happened we found one of our buyers just this week a terrific deal because of that.  So what can you do? Call us.
Financing for condo hotels is all dried up and those that are still there are almost impossible to find financing for anymore.  What can you do?  Call us for your best options.
Cash deals seem to be the only ones happening without hassels so here are the song titles from Mama Mia that will continue our theme this week.
Gimme Gimme Gimme (not a man a mortgage?)
Gimme Gimme Gimme (not a man but show me the money?)
Another key factor is the financial status and state of the economy

What does David Podgursky have to say about this?
SOS or Sellers Orlando Sellers what you need to know!
SOS
Sellers you need to know what is selling in your neighborhoods check out the market snapshot enter as a seller and find out what really is selling in your nieghborhood. 

If you are a seller that

can't handle the truth

here is another resource from Miamism to discover what else you can be doing.
So just what is all this about check out this video from CBS
If you are still not sure what all this means to you well
It is imperative that you know what you qualify for before you start looking at homes.  More than once I have said how easy it is to go up in price and how hard it is to go down.  So get it right up front. 

You need to clean up your credit big time now to qualify.

You will need to save downpayment or get downpayment assistance in place before you start looking.
We have dealt with some of the best in the business so call us for your Orlando Florida Real Estate today. 
Google+ Comments