July 16th, 2008 by tisner
Why isnt my Orlando Home Selling Mama Mia Songs that help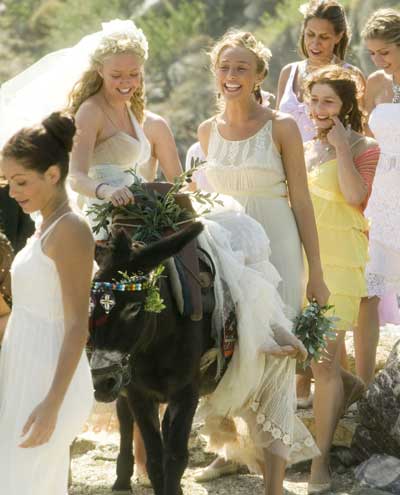 Why isn't my Orlando Home selling?  Mama Mia here we go again why didn't my home sell. Money Money Money dollars could be the problem this is survey question number one. 
In another words Price is Key and if you have to sell and get an offer in this market it is Key to take it seriously.
Holding out for those extra dollars can easily be made up in the few months you continue to pay the mortgage and costs vs taking that slightly less offer upfront.  What would actually cost you?
Are you ready to take the Mama Mia poll for getting your home sold?
Money Money Money is your home priced to sell?
What is the most recent market snapshot you reviewed to be sure you are priced correctly?

Have you had a recent appraisal?

Do you know there is a difference between what you need and what it will sell for? 

How does the current market effect you? 
 Honey Honey have you added incentives that make your home stand out from the crowd?
offer to pay 6 months of homeowners dues

offer to pay 6 months of taxes

offer to pay closing costs

offer a home warranty
 Slipping thru my fingers are you missing buyers you could have attracted because of curb appeal?
Have you maintained the front of the property

What draws the buyer to your front door is the path clear of clutter

Have you added bright colored plants to the front door

Have you added any fung shui elements check out Laurie Manny's feng shui ideas
If the real movie is what you are waiting for Friday it is released here is the preview. 
So there you have it part one of three of our Mama Mia Orlando Real Estate Theme.
Google+ Comments