July 7th, 2021 by tisner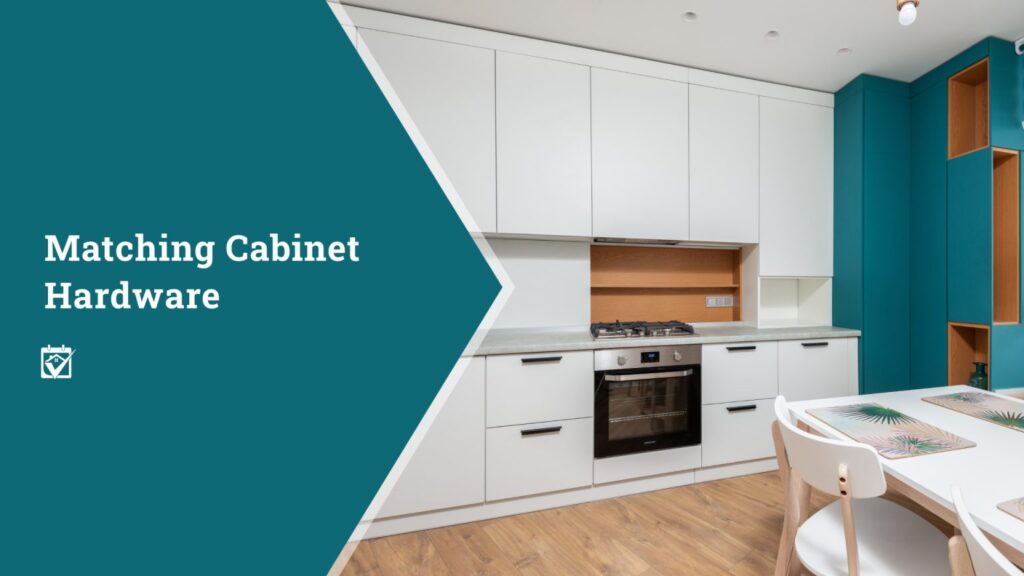 Whether it's with knobs, pulls, handles, or some other hardware, you need to have some way to access your cabinets. If your cabinets are relatively new, that hardware is probably fairly modern. But for older cabinets, you may need to replace the hardware, and it might be kind of tricky to figure how to get it. This can make replacing old cabinet hardware stressful, especially if you're not sure where to start. While your success will depend on the specific pieces that you're looking for and how recently they were manufactured, here's some info that will hopefully point you in the right direction if you find yourself on a hardware hunt.
The Need to Match Hardware
Why do you need to match old cabinet hardware, anyway? There are a few reasons. The most common is that handles and knobs sometimes become damaged or break over time, especially if the cabinets see frequent use. You may also find yourself adding new cabinets or other fixtures that you want to match as closely to the older cabinets as possible, including similar finishes and hardware. In some cases it may even be a matter of hardware being removed to repair or replace cabinet doors and then getting lost or accidentally tossed out. Whatever the reason, you want matching hardware, and it doesn't seem to be available in stores anymore.
Sources for Older Hardware
When trying to match old hardware, it's important to start by checking if it's actually available. Visit cabinet or woodworking shops in your area with pictures of the hardware you need (or the actual hardware itself) to see if anyone can recognize it and know where to order it. If that doesn't pan out, check the internet; there are a lot of stores online that specialize in older items, and this can include out-of-production hardware and other materials. Even if you can't find the specific hardware from its original manufacturing run, you may be able to locate visually similar reproductions that will at least match the look of your existing hardware.
If that doesn't work, spend some time searching online auction sites to see if you can find the hardware that you're looking for there. While online auctions can be a mixed bag, there are a lot of people who post used or out-of-production items that they have a surplus of to make some money off things that they no longer need. It may be worth checking a few times on different days, as new items are listed all the time, and you never know when someone is going to list that handle or knob that you need for a few dollars.
Unable to Find a Match?
Unfortunately, there may be some cases where you simply can't find a match for your old cabinet hardware no matter how hard you try. If this happens, you typically have two options: You can upgrade all your hardware to a new style, or you can find something that complements your existing hardware to create a mix-and-match arrangement. It basically comes down to whether you want to upgrade some of your existing hardware or all of it with something a bit newer. You can choose pieces that complement your cabinets, hardware that goes well with sinks and other fixtures in the room, or even something significantly more modern than the cabinets to create a visual contrast between the cabinets and the hardware. Regardless of what you choose, be sure to pick something that you enjoy.
Of course, if you decide that the cabinets themselves could use an upgrade too, then HomeKeepr is here to help. We can help you find contractors and other pros who can give your rooms the new cabinets or other solutions that you need. Best of all, signing up for a HomeKeepr account is free. Create your account today and be on your way to the new cabinets of your dreams.
Access Teri's one-stop Orlando FL home search website.
Teri Isner is the team leader of Orlando Avenue Top Team and has been a Realtor for over 24 years. Teri has distinguished herself as a leader in the Orlando FL real estate market. Teri assists buyers looking for Orlando FL real estate for sale and aggressively markets Orlando FL homes for sale.
You deserve professional real estate service! You obtain the best results with Teri Isner plus you benefit from her marketing skills, experience and ability to network with other REALTORS®. Your job gets done pleasantly and efficiently.  You are able to make important decisions easily with fast, accurate information from Teri. The Orlando Avenue Top Team handles the details and follow-up that are important to the success of your transaction.
Get Orlando Daily News delivered to your inbox! Subscribe here!
By: Homekeepr, Rob Morelli
Google+ Comments