June 7th, 2022 by tisner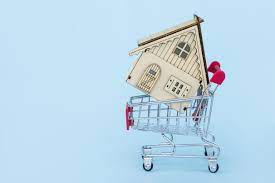 Searching for the right mortgage for your new home is likely the most important step when buying a new home. Having that preapproval lets you know how much house you can afford as well as getting your wallet ready for budgeting. There are some things you can do that can make lenders second guess your application, and you want to avoid doing anything that can sabotage the purchase of a new house: 
Not knowing what is on your credit report can set you up for a surprise when a potential lender pulls it for inspection. Obtain a free report through your bank or credit union so you can correct or dispute errors before you fill out a loan application.

 

Sending late payments on credit cards and other monthly bills during the approval process will show on your credit report.

 

Opening a new line of credit for large purchases will raise your debt-to-income ratio (DTI). Except in emergencies, avoid buying anything on credit until after closing on your new home.

 
In the same manner,

closing

credit accounts can negatively affect your credit score. If you have paid off credit card balances, leave them active, as this shows lenders that you have credit options available.

 

Trying to help a family member get a loan by co-signing with them will raise your DTI and can discourage lenders.

 

Unless it is completely unavoidable, changing jobs can hurt your loan chances. Lenders like to see a steady income from employment with the same company or same field.

 

If you are using gifted funds to assist with the down payment, do not deposit the money into your bank account without documentation from the giver. Learn more about the

procedures for down payment gifts

from the balance.

 
Lastly, buying a home without a REALTORⓇ can be a costly mistake. No, there is no money coming directly from your pocket to pay the buyer agent–their pay comes from the home sale. Find a reputable agent who knows how to find the right house for your budget as well as your wants and needs, plus knows all about negotiating a home sale price. 
Access Teri's one-stop Orlando FL home search website.
Teri Isner is the team leader of Orlando Avenue Top Team and has been a Realtor for over 24 years. Teri has distinguished herself as a leader in the Orlando FL real estate market. Teri assists buyers looking for Orlando FL real estate for sale and aggressively markets Orlando FL homes for sale.
You deserve professional real estate service! You obtain the best results with Teri Isner plus you benefit from her marketing skills, experience and ability to network with other REALTORS®. Your job gets done pleasantly and efficiently.  You are able to make important decisions easily with fast, accurate information from Teri. The Orlando Avenue Top Team handles the details and follow-up that are important to the success of your transaction.
Get Orlando Daily News delivered to your inbox! Subscribe here!
Photo credit:  CNBC
Google+ Comments