November 23rd, 2007 by tisner
Steve Harney, National Association of Realtors, Cyberprofessionals, Linda Davis, Megan Morris, Art of Staging, neighborhood watch, orlando florida homes for sale, orlando florida, central florida, orlando

National Association of Realtors Convention was last week in Las Vegas. It was a trememdous learning experience as we met before for two days with a special group of people. The CyberProfessionals meet twice a year and share all the latest and greatest technology tips with eachother, as well as, have guest speakers.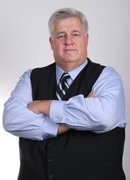 The first guest speaker was Steve Harney. He was a wealth of information and focused on the economy and why pricing homes right now to sell is very important. If you don't price your home to sell correctly now you may get less when you adjust your price later in the year or next year.
There were a wealth of data and charts not to mention his great sense of humor that kept us glued for over an hour. Linda Davis is our group leader and she had invited him to speak last May but he was unable to attend. We are so grateful he was able to make it this time. I intend using some of his data and sharing it with you in future blogs so stay tuned.
The buzz around the trade show included new safety electronic lock boxes, electronics gagets, some wonderful new cards, and sessions on blogging!
For years I tell my Orlando Florida home sellers I won't be putting up a sold or pending sign even when we go to contract. I do this because I still want calls and back up offers just in case the first deal goes south. I also want to keep the phone ringing as it may help another central Florida neighbor once we have one or two back ups for the owners property.
Now after hearing the following story I am glad this has been the rule, but still there is a need to beware.
I want to share it here with any of you that may have your house for sale, in Orlando Florida or across the country. Even if you are thinking of putting your house up for sale it is important to be sure you let the neighbors know and talk with the agent about putting up the sold or pending sign, after reading this you may not want to do it.
A new kind of thief and scam. People watching videos online of homes for sale will then watch your habits. When you leave and come home. Once they know you will be out for a length of time they drive up and put a sold sign on your property followed by a moving van. They break in and load the van with neighbors thinking they are movers. You come home to an empty house!
So be sure to let your neighbors know that you or your realtor will tell them when the house has sold. Be on the lookout as with any neighborhood watch if you see anything suspicious to call the police.
Now I don't want to end on such a sad tale so let me share another very positive thing you can do to get you home ready to show. Staging was also brought up again and how important the first impression can be. Here is a video with Megan Morris sharing different pricing and options when it comes to staging your home.
Google+ Comments