August 22nd, 2008 by tisner
Miley Cyrus had her 7 Things we have a bit more than 7 Housing and Economic Recovery Act Items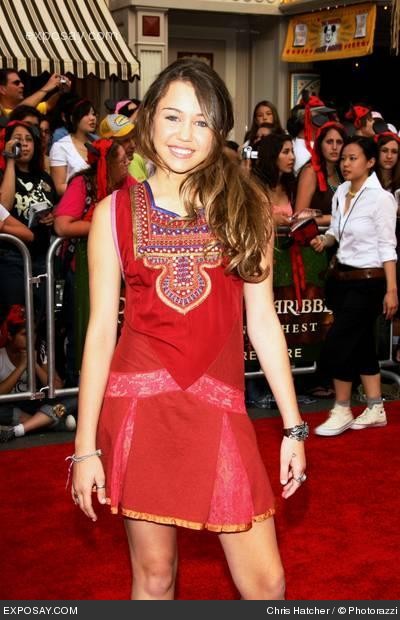 Miley Cyrus has a top 10 song out called the 7 Things.  It is about likes and dislikes so here is what is happening new for buyers and sellers. 
Dislikes:
"Effective August 18th Fannie Mae and Freddie Mac will have an adverse Marketing fee added into their pricing.  The increase is subject to all lenders and  will be a .25 discount point.  
In addition, they will be increasing their loan level price adjustments based on credit score and loan type.  
So if you know anyone sitting on the fence.  Have them
act now to avoid these add-ons."
Likes:
Here is a copy of our realtor call to action from Realtor.org of new legislation.  There is some terrific opportunities here but there are strings attached so be sure to talk to a professional to avoid the pitfalls of the benefits.
Here is the summary.  To hear of Miley Cyrus's song see the video at the bottom.
Housing Bill
H.R. 3221, the "Housing and Economic Recovery Act of 2008," passed the House on July 23rd by a vote of
272-152. The Senate must now approve the language adopted by the House. The Senate approved the bill on Friday, July 25th or Saturday, July 26th. The President signed the bill on July 30, 2008.
It includes:
GSE Reform – including a strong independent regulator, and permanent conforming loan limits

up to the greater of $417,000 or 115% local area median home price, capped at $625,500. The

effective date for reforms is immediate upon enactment, but the loan limits will not go into

effect until the expiration of the Economic Stimulus limits (December 31, 2008).

• FHA Reform – including permanent FHA loan limits at the greater of $271,050 or 115% of local

area median home price, capped at $625,500; streamlined processing for FHA condos; reforms

to the HECM program, and reforms to the FHA manufactured housing program. The effective

date for reforms is immediate upon enactment, but the loan limits will not go into effect until

the expiration of the Economic Stimulus limits (December 31, 2008).
• Homebuyer Tax Credit – a $7500 tax credit that would be would be available for any qualified first time home buyer purchase between April 8, 2008 and June 30, 2009. The credit is repayable over 15 years (making it, in effect, an interest free loan).
• FHA foreclosure rescue – development of a refinance program for homebuyers with problematic subprime loans. Lenders would write down qualified mortgages to 85% of the current appraised value and qualified borrowers would get a new FHA 30-year fixed mortgage at 90% of appraised value. Borrowers would have to share 50% of all future appreciation with FHA. The loan limit for this program is $550,440 nationwide. Program is effective on enactment (although HUD will need time to provide guidance to lenders).
• Seller–funded downpayment assistance programs – codifies existing FHA proposal to prohibit the use of downpayment assistance programs funded by those who have a financial interest in the sale; does not prohibit other assistance programs provided by nonprofits funded by other sources, churches, employers, or family members. This prohibition does not go into effect until October 1, 2008.
• VA loan limits – temporarily increases the VA home loan guarantee loan limits to the same level as the Economic Stimulus limits through December 31, 2008.
• Risk–based pricing – puts a moratorium on FHA using risk-based pricing for one year. This provision does will be effective from October 1, 2008 through September 30, 2009.
• GSE Stabilization – includes language proposed by the Treasury Department to authorize Treasury to make loans to and buy stock from the GSEs to make sure that Freddie Mac and Fannie Mae could not fail.
• Mortgage Revenue Bond Authority – authorizes $10 billion in mortgage revenue bonds for refinancing subprime mortgages.
• National Affordable Housing Trust Fund – Develops a Trust Fund funded by a percentage of profits from the GSEs. In its first years, the Trust Fund would cover costs of any defaulted loans in FHA foreclosure program. In out years, the Trust Fund would be used for the development of affordable housing.
• CDBG Funding – Provides $4 billion in neighborhood revitalization funds for communities to purchase foreclosed homes.
• LIHTC – Modernizes the Low Income Housing Tax Credit program to make it more efficient.
• Loan Originator Requirements – Strengthens the existing state-run nationwide mortgage originator licensing and registration system (and requires a parallel HUD system for states that fail to participate). Federal bank regulators will establish a parallel registration system for FDICinsured banks. The purpose is to prevent fraud and require minimum licensing and education requirements. The bill exempts those who only perform real estate brokerage activities and are licensed or registered by a state, unless they are compensated by a lender, mortgage broker, or other loan originator.
Here is the link to the home buyer credit chart if you are interested in buying one of these homes contact us today we have a complete foreclosure list.
Now for better or worse the rules have changed talk to the Orlando Avenue Top Team today If you are thinking of Buying Selling or Relocating We can Help! 
Google+ Comments