February 28th, 2008 by tisner
Orlando Florida Vacation Home at Indian Creek near Disney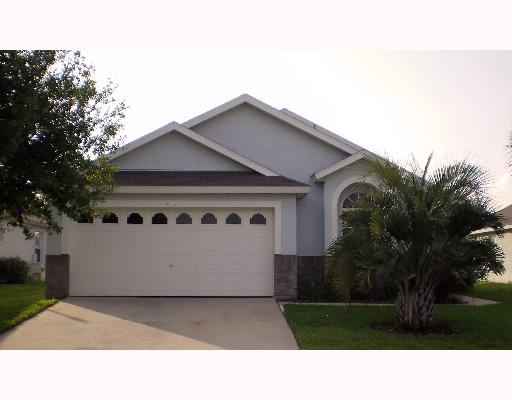 This would make a lovely Orlando Vacation home close to the parks.  Not only is this a delightful hme inside it comes with bookings and a great property management company already in place.  This is a real gem and having trustworthy management so important especially if you live miles away.
You won't have to worry about the details when you have the expertise of a trusted Home Management Service.  They even provide free worldwide telephone services.  Check below for the link to one of our favorite companies.
You can enjoy conservation views and privacy by the pool and luxury spa.  If you have game players in your family don't miss the game room.  Enjoy enhanced cable TV and high speed internet access.
You won't be disappointed there is so much activity that all your guests can enjoy in this beautiful 3 bed 2 bath home Orlando vacation home.  Just 3 miles from Disney and great area restaurants not to mention the shops that are close by all for your guests convenience.
Buy this home for your own family use or also use it as a rental investment property. 
If you want to know what else is only minutes away check out the list I created here about Orlando Resources.
View a slide show of this property and check out the property management of this company which if you buy this home would be wonderful to keep.  Why?  They have the records and repeat visitors that have already stayed in this warm and welcoming home and are very reasonable compared to services of other management companies in the area.
Here is an example of what I mean.  I won't mention names here but going with a just any proberty management company is not always the best option for your pocket book.  Let's say your home rents for two weeks in the peak season and you are guaranteed $600 per week.  Income could be as high as  $1800 for the two weeks in a peak season.  So if you are with a not so reputable guarantee company that promises you $600 per week  who do you think is pocketing the extra money? Not you.  There are also companies that charge $25 to change a light bulb or filter.  Enough said.
Here is the management company we recommend to our clients. 
Using a reputable management company is key.  It is all in place if you purchase this home in Indian Creek and make it your Orlando Vacation Home priced at $349,950.  Call Teri today for details or a private showing at 407-467-5155.
Google+ Comments