October 17th, 2007 by tisner
Seller Beware Just Another Scam that is happening not only in Orlando Florida.
Seller Beware Just Another Scam that is happening not only in Orlando Florida.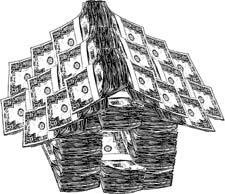 Banks foreclosing, people walking away from high interest rate adjusting mortgages, buy and flip home sales not flipping now and to add to the mix we now have
unscrupulous buyers trying to scam cash out after the sale. Here is how it works.
We have had buyers in our Orlando marketplace that ask the seller to inflate the price of their home above the listing price and agree to carry a second mortgage with the buyer. This is outside of the lenders knowledge.
Here is the catch the buyer will not repay this note and asks the seller to destroy the second note. He never had any intention of paying it and it was all a scam.
Sellers Beware this is FRAUD also called phantom mortgages and you can go to jail so run like crazy if you are approached with such a deal it is just another Scam. We don't see alot of this here in Orlando, Florida, but personally I have seen this twice in a year. So here is a heads up for anyone that gets approached with this whether it is in Orlando Florida, Celebration or outside the Central Florida area.
If it can't go on the HUD1 which is the standard form for closings across the country showing buyer and seller costs Seller Beware of these unscrupulous under the table attempts.
Life is not a journey to the grave with the intention of arriving safely in a pretty and well preserved body, but rather to skid in broadside, thoroughly used up, totally worn out, and loudly proclaiming:
Wow, what a ride!! So make sure it is legal.
Google+ Comments