November 21st, 2014 by tisner
There are two typical questions raised all the time about real estate…
Sellers: "Shouldn't I first start with trying to save some money by selling on my own as a "For Sale By Owner?"
Buyers: "Shouldn't I just look around on my own and work with the listing agents when I find something I like?"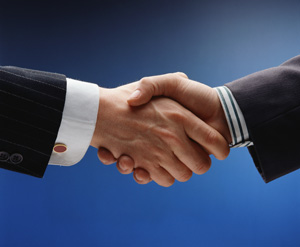 Both of those scenarios have hidden problems. The field of real estate is loaded with land mines. Real estate professionals "know the ropes" so you don't need to. Here are some thoughts for you to consider!
Sellers need true expert guidance navigating the dangerous pitfalls that currently exist. Finding a buyer ready, willing and able to pay fair market value at a time when lending standards are so stringent is not an easy task.
Buyers are finding reasonable financing is not easy to come by. It can be very tricky when interest rates are volatilelike they have been over the last several months. And underwriting standards are tight, meaning that you need special guidance getting pre-approved and assuring that your credit is clear.
Both buyers and sellers need to be hiring a talented negotiator who could save you thousands, perhaps tens of thousands of dollars. Each step of the way – from the original offer, to the possible re-negotiation of that offer after a home inspection, to the possible cancellation of the deal based on atroubled appraisal – you need someone who can keep the deal together until it closes.
Sellers should also realize that when an agent is negotiating their commission with you, they are negotiating their own salary; the salary that keeps a roof over their family's head; the salary that puts food on their family's table. If they are quick to take less when negotiating forthemselves and their families, what makes you think they will not act the same way when negotiating for you and your family?
Buyers should consider working with a buyer's agent from the start. That should be someone who really tunes into your needs and wants. That's so they can really pinpoint the search for the right property for you. They can save you hours of spinning your wheels and they are ultimately compensated by the seller at the closing table.
Both buyers and sellers should take to heart that old saying "You get what you pay for." Just like a good accountant or a good attorney, real estate professionals will save you money when all is said and done.
Information courtesy of Orlando Realtor Teri Isner.
Access Teri's one-stop Orlando FL home search website.
Teri Isner is the team leader of Orlando Avenue Top Team and has been a Realtor for over 24 years. Teri has distinguished herself as a leader in the Orlando FL real estate market. Teri assists buyers looking for Orlando FL real estate for sale and aggressively markets Orlando FL homes for sale.
You deserve professional real estate service! You obtain the best results with Teri Isner plus you benefit from her marketing skills, experience and ability to network with other REALTORS®. Your job gets done pleasantly and efficiently. You are able to make important decisions easily with fast, accurate information from Teri. The Orlando Avenue Top Team handles the details and follow-up that are important to the success of your transaction.
Get Orlando Daily News delivered to your inbox! Subscribe here!
Google+ Comments