March 30th, 2018 by tisner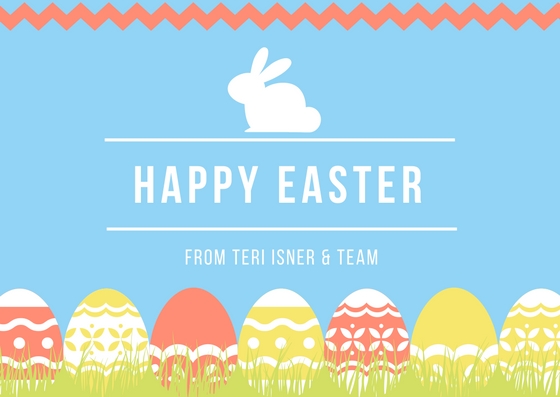 While Easter is a Christian celebration of the resurrection of Christ, you will not find any references to an Easter Bunny in the bible.  So, where did the Easter Bunny tradition come from? Well, it's hard to say. The theories of the origins of the Easter Bunny are mysterious and varied.  One theory is that the symbol of the rabbit stems from pagan tradition, specifically, the festival of Eostre. Eostre was a goddess of fertility whose symbol was a bunny. Rabbits, known for their energetic breeding, have often been symbols of fertility.
Another theory explains how the Easter Bunny came to America.  According to history.com, the floppy-eared bearer of candy came over with German immigrants. Some sources say that the Easter Bunny arrived in the 1700s with German immigrants who settled in Pennsylvania. They brought with them the tradition of and egg-laying hare called "Osterhase".  Children created nests in which "Osterhase" could lay his colored eggs. Eventually, the custom spread throughout the country and the gifts from the Easter Bunny expanded to include candy and small gifts.  Decorated baskets replaced the nests. Children began to leave carrots out for the bunny, in case he got hungry from all that hopping.
So, the Easter Bunny may not directly represent the reason people celebrate Easter, but because rabbits symbolize fertility and new life, it makes sense that they would be the right animal to have around for the celebration of a spring holiday!
Access Teri's one-stop Orlando FL home search website.
Teri Isner is the team leader of Orlando Avenue Top Team and has been a Realtor for over 24 years. Teri has distinguished herself as a leader in the Orlando FL real estate market. Teri assists buyers looking for Orlando FL real estate for sale and aggressively markets Orlando FL homes for sale.
You deserve professional real estate service! You obtain the best results with Teri Isner plus you benefit from her marketing skills, experience and ability to network with other REALTORS®. Your job gets done pleasantly and efficiently.  You are able to make important decisions easily with fast, accurate information from Teri. The Orlando Avenue Top Team handles the details and follow-up that are important to the success of your transaction.
Get Orlando Daily News delivered to your inbox! Subscribe here!