December 11th, 2015 by tisner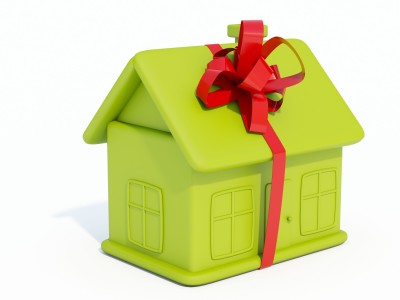 Still searching for the ideal holiday gift for your adult child? How about helping your child with their first home purchase? Hopefully your child already has a job lined up so that they can afford to pay for their new home once you have helped them to achieve the goal of home ownership, if not you may want to postpone this plan until they do.
Many kids just out of college have a huge student debt that has accumulated over the last four years but that doesn't have to stop them from owning their own home. Parents can help their children be able to purchase their own home and to come up with the down payment by gifting the down payment to them. Make sure that you do not loan them the money because that can work against them in the long run, rather give them the down payment as a gift. This type of gift is much better than any house warming gift you could ever give them and it's the gift that will keep on giving. You will need to write a "gift letter" so that the lender realizes that the money is in fact a gift and not a loan.
If you simply cannot afford to gift the money for the down payment to your child then you can give them a loan but the lender will have guidelines that you must follow. The lender will consider the loan a second mortgage on the house and you may also be prepared to have interest in the loan as well. The interest rate will most likely be the current market rate.
You can apply for a mortgage jointly with your child if you want to help out in that way. You will be considered a non-occupant co-borrower. If however your child fails to pay the mortgage, guess who will be responsible for it? Yes, you. This type of help towards a home purchase should only be done as a last resort.
You may want to choose to let your recent graduate move back home with you until he or she can afford to take on a home mortgage without having to have help from you. By letting them move back in you are allowing them to be able to save money towards a home purchase and that in itself is a huge help in the right direction.
Hopefully this gives you a few ideas on how to help your child afford to purchase a home of their own.
Courtesy of Orlando Realtor Teri Isner.
Access Teri's one-stop Orlando FL home search website.
Teri Isner is the team leader of Orlando Avenue Top Team and has been a Realtor for over 24 years. Teri has distinguished herself as a leader in the Orlando FL real estate market. Teri assists buyers looking for Orlando FL real estate for sale and aggressively markets Orlando FL homes for sale.
You deserve professional real estate service! You obtain the best results with Teri Isner plus you benefit from her marketing skills, experience and ability to network with other REALTORS®. Your job gets done pleasantly and efficiently. You are able to make important decisions easily with fast, accurate information from Teri. The Orlando Avenue Top Team handles the details and follow-up that are important to the success of your transaction.
Get Orlando Daily News delivered to your inbox! Subscribe here!