April 16th, 2019 by tisner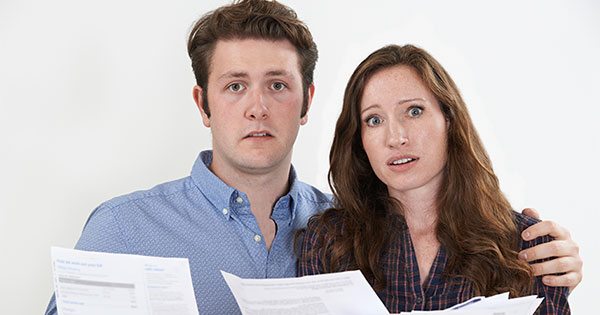 Some homeowners think they'll be saving a ton of money by choosing to sell their home themselves, and unless they're a real estate agent, that may be so.  If you are interested in a house that is offered for sale by the owner (FSBO) what's the risk for you?  Read on to find out why it's not a good idea for seller or buyer: 
Sellers 
According to realtor.comⓇ

, the listing agent and buyer's agent split about 6% of the h

ome's sale price.  You'll need to calculate how much it costs you to stage and photograph your home, get an MLS number, market the house, take time from work to schedule showings as well as host the showings, do all of the paperwork involved, and contact a

nd pay attorneys and others who are involved in a home sale, and compare it to the commission you believe you'll give up to an agent.  

 

To be fair, the seller should offer a 3% commission to the buyer's agent.  Otherwise, most agents won't bring anyone who

's interested to your home for a showing.

 
Sellers are responsible for any mistakes that have occurred once the transaction is in motion.  If you don't purchase errors and omissions insurance, you may end up paying out of pocket in court or settle out of co

urt for those mistakes.

 

Pricing your home takes more than just an online search for sold homes in your area, and not only can you overprice your house, but you can lose

 thousands by 

under

pricing.

 

Scammers abound and

 can cost you in many ways.  These crimi

nals target FSBO homeowners, because the scammers are savvy enough to make their offer look legitimate.  

 
Buyers 
Beware the owner's asking price.  Since the majority of FSBO sellers don't have the experience to set a good market value on their home, their

 quote will likely be too high.

 

Be prepared to wait some time to see the home.  Most homeowners have full-time jobs, and you'll have to view the home on their time, with them as your host.

 

If a seller tells you their house is in perfect condition, and you 

can save money by not hiring an inspector, walk away.  Every house 

even brand-new

 

houses 

should be inspected before changing hands.

 

Ask the seller what fees they plan on paying, and in the case that they ask to share the costs with you, it's time to find

 another house.

 

Do your own research on the house, make sure the person you've talked with is the actual owner, and proceed with caution.  There are scams that involve an empty house, FSBO signs, and scammers who will take your money and run, because they 

aren't the rightful owner.

 
The best advice: hire a RealtorⓇ.  Not only are they the ones taking the risk in selling your home (or not), licensed real estate agents know everything you don't know about selling and purchasing, devote all their working hours to home-buying, and can protect your investment as well as a buyer's interests. 
Access Teri's one-stop Orlando FL home search website.
Teri Isner is the team leader of Orlando Avenue Top Team and has been a Realtor for over 24 years. Teri has distinguished herself as a leader in the Orlando FL real estate market. Teri assists buyers looking for Orlando FL real estate for sale and aggressively markets Orlando FL homes for sale.
You deserve professional real estate service! You obtain the best results with Teri Isner plus you benefit from her marketing skills, experience and ability to network with other REALTORS®. Your job gets done pleasantly and efficiently.  You are able to make important decisions easily with fast, accurate information from Teri. The Orlando Avenue Top Team handles the details and follow-up that are important to the success of your transaction.
Get Orlando Daily News delivered to your inbox! Subscribe here!
Photo credit: KCM