October 22nd, 2020 by tisner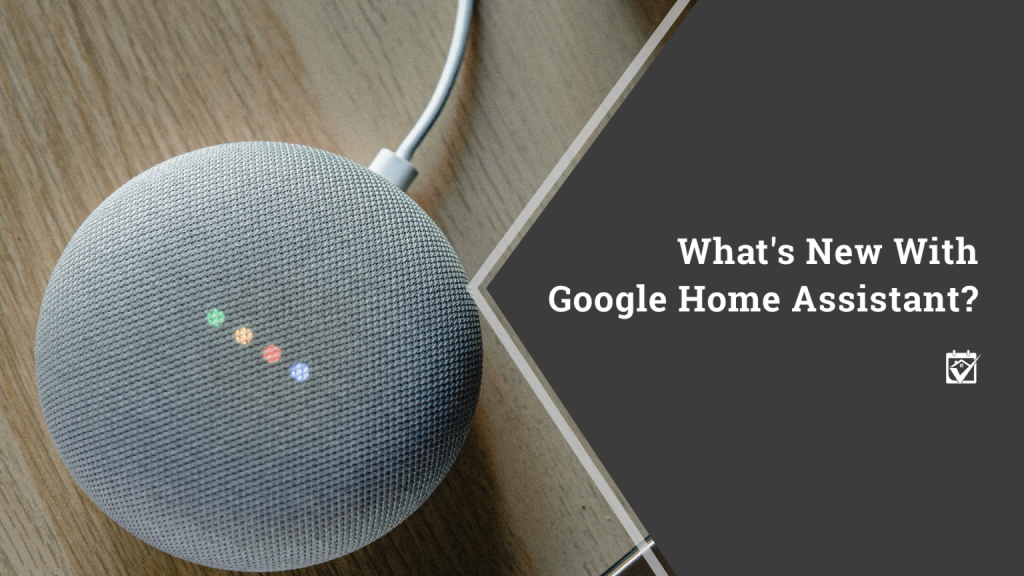 There are several so-called "smart assistants" on the market now, providing users with hands-free access to information and services from their smartphone or dedicated smart devices. One of these, the Google Assistant, has recently introduced a number of new features that can be used with Google Home devices. If you have a Google Home device or are thinking of getting one, here are some of the new features that you can look forward to using.
Making the Smart Home Smarter
One big focus of the Google Assistant's changes for Home is expanding the number of smart home devices that Google Home is compatible with. There are a lot of companies selling devices for smart homes these days, including both major companies and new startups. Google is trying to accommodate more of these devices than ever, making sure that small but innovative companies aren't left out when people try to automate their homes using Google Home.
Easily Adding Devices
Along with adding compatibility with more devices, the Google Assistant is also streamlining the process by which you add devices. This is done both to reduce the steps required to add devices and to prevent confusion for homeowners who might not be quite as tech savvy. By streamlining the process, Google hopes to make the Google Home into a device that anyone can use effectively even if they don't have a lot of experience with technology or the Google Assistant app.
Scheduling Actions
A big feature being added to the Google Assistant is the ability to schedule actions on connected devices more naturally through Google Home. By simply telling it what action you want taken and when, Google Assistant can schedule the connected coffee maker to start brewing before your alarm goes off or the connected thermostat to change the temperature in the middle of the night. The goal is to make scheduling actions easier and more intuitive for Google Assistant users.
Improved Privacy
As data breaches and other privacy concerns continue to make headlines, the Google Assistant has taken steps to improve the privacy and security of Google Home devices. In addition to overall better security, these changes also make it easier to remove searches and other bits of your history from memory. Instead of having to go in and manually remove items from the app or a website, you can use voice commands to remove these items directly from a Google Home device. You can even tell Google that something you said wasn't meant for it and the Google Assistant will go ahead and delete the last item right then and there.
Smart Display Notes
One neat feature being added to Google Assistant is the ability to add virtual notes to compatible smart displays from anywhere in the house. The notes are viewable to anyone who has access to the displays and are left simply by telling Google Home to leave a note and providing what you want the note to say. The notes then appear and remain until someone removes them after they've been read.
Workday Routines
In response to the large number of people who have started working from home this year, Google has added workday routines to the Google Assistant. This doesn't mean that they're only intended for those working from home, though. These routines break down your day into a variety of activities, including appointments, reminders to get up and stretch, lunch dates, and more. Working with both the Google Assistant app and Google Home devices, these little reminders help to give structure to your day and make sure you don't miss out on anything important.
Smarten Up Your Home
Smart homes are becoming increasingly mainstream, making devices like Google Home increasingly more convenient. If you would like a smarter home but aren't sure where to start, HomeKeepr can help you find the pros you need to recommend and install a wide range of Google Assistant-compatible smart devices. Sign up for a free account today to get started.
Access Teri's one-stop Orlando FL home search website.
Teri Isner is the team leader of Orlando Avenue Top Team and has been a Realtor for over 24 years. Teri has distinguished herself as a leader in the Orlando FL real estate market. Teri assists buyers looking for Orlando FL real estate for sale and aggressively markets Orlando FL homes for sale.
You deserve professional real estate service! You obtain the best results with Teri Isner plus you benefit from her marketing skills, experience and ability to network with other REALTORS®. Your job gets done pleasantly and efficiently.  You are able to make important decisions easily with fast, accurate information from Teri. The Orlando Avenue Top Team handles the details and follow-up that are important to the success of your transaction.
Get Orlando Daily News delivered to your inbox! Subscribe here!
By: Homekeepr, Rob Morelli