February 8th, 2010 by tisner
It is true; the First Time Home Buyer Tax Credit of up to $8,000 has been extended until April 30, 2010. This grant is for people purchasing a home for the first time. An additional grant of up to $6,500 is available to current homeowners purchasing a home between November 7, 2009 and April 30, 2010.
First time homeowners must purchase a home between November 7, 2009 and April 30, 2010. Current homeowners purchasing a home in this same period must have lived in the home they are selling for five consecutive years.
A first time home buyer is qualified if he/she or his/her spouse have not owned a home three years prior the purchase of a new home.
The Extended Home Buyer Tax Credit applies to residences including single-family homes, townhomes, condominiums, and co-ops.  The credit is based on the price of the home being purchased ($800,000 or under) and the buyer's income (up to $125,000 for singles, and $225,000 for married couples to receive the full tax credit).
Give me a call today for more information on the Extended Home Buyer Tax Credit and learn how it can help your buy your Orlando home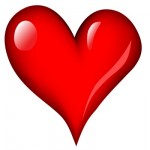 You can check out the latest HUD home repair and rehabilitation programs available. You might qualify a mortgage to cover the cost of rehabbing a property as well as buying it. Talk to me or call your City Community Development Block Grant Program Coordinator.
There is no better Orlando Valentine than a new home. You will want to check out this lakefront home in Ocoee on an acre with its own dock and sandy beach. It is a great price and perfect for a rehabilitation loan.
Search other Orlando homes for sale for your Orlando Valentine.