November 7th, 2014 by tisner
First-time homebuyers owe it to themselves to do a lot of research about the finances of buying a home. Here are four first-time homebuyer mistakes to avoid.
1.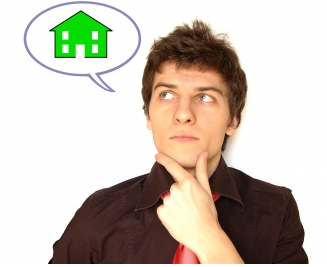 Spending the maximum amount on a mortgage a lender will loan.
Lenders often qualify buyers based on incomes and debt-to-income ratios without considering how much the borrowers spend on other budget items.
Financial experts recommend that consumers decide how much they want to spend each month on housing before meeting with a lender. It's up to you to know your budget and to not just jump at a mortgage amount that a lender says you can afford.
2, Not getting pre-qualified.
This should be the first step toward homeownership. Many first-time homebuyers wait until they are ready to start house hunting before contacting a lender.
Buyers need to get pre-qualified early enough in the process so that they can make changes if they need to or correct errors on their credit report. Some first-time buyers may need to spend up to a year saving more money, increasing their incomes or cleaning up their credit before making an offer on a home.
3. Underestimating the importance your credit score.
While most consumers know it's important to have a high credit score, not everyone understands how costly a low score can be. Mortgage lending is done with a tier of interest rates and terms based on consumer credit scores. Learn about credit scores the minute you start working. Many websites provide information about how to improve your credit score.
And remember, even after a mortgage approval, you must avoid applying for new credit or taking on new debt, because a second credit check is now often required before settlement.
4. Choosing the wrong mortgage product
Many first-time homebuyers opt for a 30-year fixed-rate mortgage only because it is an industry standard. Alternatives to a 30-year-fixed sometimes make more sense. For example, buyers certain they will be relocated by their companies within five years may find a 5/1 ARM could be a much better mortgage.
Homebuyers eager to build equity in their homes or who are older and want to live mortgage-free in retirement should consider a 15-year fixed-rate loan or even a 10-year mortgage to reach their goals.
Do your homework and don't jump at a mortgage because it will buy you a bigger home.
Information provided by Orlando Realtor Teri Isner.
Access Teri's one-stop Orlando FL home search website.
Teri Isner is the team leader of Orlando Avenue Top Team and has been a Realtor for over 24 years. Teri has distinguished herself as a leader in the Orlando FL real estate market. Teri assists buyers looking for Orlando FL real estate for sale and aggressively markets Orlando FL homes for sale.
You deserve professional real estate service! You obtain the best results with Teri Isner plus you benefit from her marketing skills, experience and ability to network with other REALTORS®. Your job gets done pleasantly and efficiently. You are able to make important decisions easily with fast, accurate information from Teri. The Orlando Avenue Top Team handles the details and follow-up that are important to the success of your transaction.
Get Orlando Daily News delivered to your inbox! Subscribe here!