August 30th, 2011 by tisner
Irene skirted us but we not be so lucky the next time. Katia has already formed and heading this way.  I put together a checklist, which will help everyone who might be affected by another storm.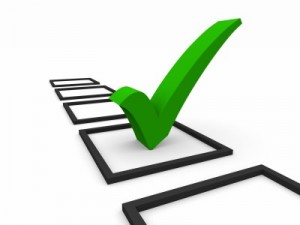 Home Preparation Checklist for Hurricanes
1. Get to the Bank early and take out extra CASH (credit card machines may not be working).
2. Extra gallon jugs of water, bottled water (put bottled water in freezer to thaw later if power outage.
3. Batteries for flashlights, radio, etc. – extra candles, matches, etc.
4. Stock up on canned and dry foods (PET foods if appropriate)
5. Get extra bags of Ice for your freezer, which can go into a cooler if necessary to evacuate.
6. Get a Power inverter for your car (plugs into cigarette lighter with elec. outlet at
7. Put plenty of gas for your grill which hopefully has a "side stove" to boil water.
8. Fill your bathtubs with water for flushing toilets or washing.
9. Wash all clothes beforehand.
10. Have a manual can opener for opening canned food. 
11. Have on hand water-purifying supplies such as chlorine or regular household bleach. 
12. Remove or secure everything in your yard, Deck and Screened Porch – flower pots, furniture, hose reels etc. (These things become missiles and can break through windows.
13. Keep all windows closed (Hurricane speed air entering a home can lift the roof).
14. If you have a cell phone or laptop computer, charge it fully.
15. Keep an "old fashioned" phone (not electronic) which can plug directly into the wall jack. They usually work well with power is out or cell towers fail.
16. If you have important info or photos on your computer that you want to keep, transfer files to a flash drive and keep the flash drive with you.
17. Prepare "evacuation bags" for all members of the family (including pets) which contain important papers, extra clothes, toiletries, pillows, blankets, first aid kit, medications, food, passports, etc., in case you need to evacuate.
18. Find a safe place in your house where there are no windows, and stay there during high winds.
19. Have an evacuation route planned out where you can go. Make hotel reservations early (they can always be cancelled).
20. If you have to evacuate, drive AWAY from the line of the hurricane (west, south, end) where you can charge your cell, radio, laptop, etc. or "Make coffee!"
Access Teri's one-stop Orlando FL home shopping website.
Teri Isner is the team leader of Orlando Avenue Top Team and has been a Realtor for over 17 years. Teri has distinguished herself as a leader in the Orlando FL real estate market. Teri assists buyers looking for Orlando FL real estate for sale and aggressively markets Orlando FL homes for sale.
You deserve professional real estate service! You obtain the best results with Teri Isner plus you benefit from her marketing skills, experience and ability to network with other REALTORS®. Your job gets done pleasantly and efficiently.  You are able to make important decisions easily with fast, accurate information from Teri. The Orlando Avenue top Team handles the details and follow-up that are important to the success of your transaction.