October 8th, 2020 by tisner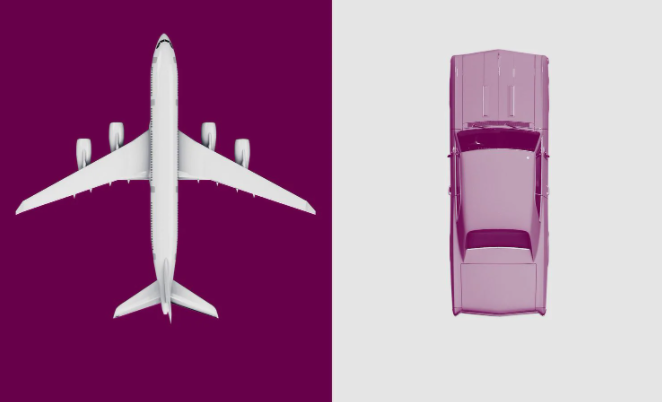 Whether to travel or not is a difficult choice to have to make. While I can't make the risk assessment for you, I can try to provide you accurate information to help you with your decision.
As far as travelling goes, driving is absolutely preferable to flying.  Your points of contact with other people will be limited to rest stops, dining, and overnight accommodation.  The CDC's current guidance is that transmission of the disease chiefly occurs during close contact worth an infected person, when infected respiratory droplets can land in the mouth or nose, or enter the lungs.  In general, the more closely a person interacts with others and the longer that interaction, the higher the risk of COVID-19 spread.  By limiting your interactions with others and observing protective measures such as wearing a face covering and frequently washing and/or sanitizing your hands, you can significantly lower the chances of becoming infected.  So on a road trip for example, pay at the pump when refueling so that you do not have to stand in line inside and interact with a cashier.  Wear a face covering if you have to go inside to use a restroom.  Maintain at least 6 feet of distance from other customers.  It may be possible that a person can get COVID-19 by touching a surface or object that has the virus on it and then touching their own mouth, nose, or possibly their eyes. This is not thought to be the main way the virus spreads. Avoid touching surfaces unnecessarily, wash your hands thoroughly, and avoid touching your face if you do use a public restroom.  Keep hand sanitizer or sanitizing wipes in your car so that you can clean your hands again once you are back in your vehicle.
I would avoid dining in restaurants, and rely instead on fast food or carryout options.  There is little evidence to suggest that the virus is transmitted through food preparation or handling.  The brief time that you interact with a cashier at a pick up counter or drive thru window is not likely to allow for sufficient exchange of viral material to cause infection.  However with in-person dining, even with outdoor seating you run the risk of greater exposure times with the volume of people around you and the length of your stay. If your lodging option provides a kitchenette, consider bringing food with you to prepare or purchasing food at a grocery store and preparing it yourself.
Regarding lodging, there is little evidence to suggest that the virus is being passed from a previous occupant of a hotel room to the next.  I imagine most hotels have adopted strict cleaning protocols to deal with COVID-19.  You should contact the establishments you are considering and inquire about their sanitization protocols.  You could bring sanitizing wipes with you and wipe down the hard surfaces in your hotel room upon your arrival.  An alternative to staying at a hotel/motel is to consider using AirBnB, which is a private home rental service.  Personally, I have had great experiences using AirBnb.  It is often cheaper than a hotel, and you can communicate directly with the owners before booking to inquire about their cleaning procedures, as well as being able to see when the last occupants of the place were there.  Usually when checking into and staying at an AirBnb you will never have to interact in person with the owner, which may be more desirable then having to walk through a lobby or hallways of a hotel, or interacting with front desk staff.
As you mentioned, your biggest risk of exposure might be once you arrive and are staying with/visiting family members.  You will have to thoroughly discuss these issues with our family members: what exposure they all have, what prevention techniques they use.  Is it possible for everybody to get tested soon after your arrival?  Can you stay long enough to quarantine first before visiting the sick friends?  Can the people you are visiting make any changes to their lifestyle before and during your stay that will serve to protect you?  Can your visits be socially distanced, perhaps outdoors?  Can you all wear face coverings and limit the duration of your visits? These and other questions should be addressed to help you decide whether it is appropriate or worthwhile to make the trip.
Access Teri's one-stop Orlando FL home search website.
Teri Isner is the team leader of Orlando Avenue Top Team and has been a Realtor for over 24 years. Teri has distinguished herself as a leader in the Orlando FL real estate market. Teri assists buyers looking for Orlando FL real estate for sale and aggressively markets Orlando FL homes for sale.
You deserve professional real estate service! You obtain the best results with Teri Isner plus you benefit from her marketing skills, experience and ability to network with other REALTORS®. Your job gets done pleasantly and efficiently.  You are able to make important decisions easily with fast, accurate information from Teri. The Orlando Avenue Top Team handles the details and follow-up that are important to the success of your transaction.
Get Orlando Daily News delivered to your inbox! Subscribe here!
By: NextDoor
Photo credit: Washington Post