December 26th, 2018 by tisner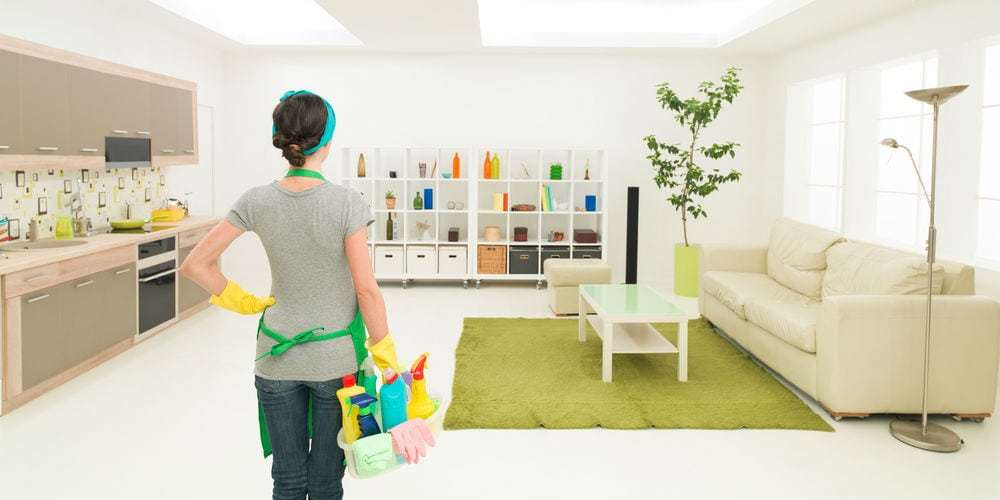 Your home is on the market, the whole family has pitched in, decluttered, cleaned like never, reworked the furniture layout, and maybe even done some painting and remodeling.  You also work full-time, and the kids keep you busy after school with activities and lessons.  How do you keep the house clean and smelling fresh for showings?  Follow these tips so you won't have to work too hard after working hard. 
Two things to be done daily:  keep the mail sorted and newspapers in the recycle bin and make the beds.  If there's an upper bunk bed that's a beast to keep looking show-perfect, have a large comforter that can be thrown on top and cover the not-so-perfect sheets.

 

The bathroom can be an issue with needing constant cleaning to keep it sparkling and fresh, and disposable cleaning wipes are the best way for a quick clean.  You can also use a bit of fresh-scented cleaner for pouring down the sink and tub drains to clear the air while you're away.

 

Once you've done a major clean of the tubs and showers, keep them shiny with a DIY daily cleaner.  Bev from The Make Your Own Zone has a great guide for keeping the shower sparkling!

 
If you have pets, but don't have time for constantly vacuuming and sweeping stray fur, keep them brushed daily, and, if they love the sofa, have sheets on the furniture to simply remove when you know someone will be there for a walk-through.

 

Didn't have time to do the dishes?  Rinse them well and stash them in the oven if you have no dishwasher.  Pouring some vinegar and baking soda down the drain/disposal will help keep any food odors away.

 

The kitchen can be a major source for oily spots, and baking soda is the key to getting those areas clean.  Sprinkle some on a damp cloth, scrub the greasy areas, and go back over them with plain water.  Wipe down those areas as soon as you've finished cooking to keep them from getting visibly dirty again.

 

If you can afford to have more than one throw rug or mat by the front door, have one clean and ready in case one gets visibly dirty, or just to put a fresh one down before a showing.

 

Choose one room to spend most of your leisure time in.  That way, when they kids are finished with homework, reading, or toys, everyone can keep an eye on things, and make sure whoever makes a mess cleans it up.

 
In today's busy world, a lot of home showings are done on the weekends.  Have your weekly cleaning jobs done by Thursday evenings so you will only have to make sure things are in order and wipe down a few areas before buyers start coming through.  Delegate an age-appropriate job to every person in the house and make a list if necessary.
Access Teri's one-stop Orlando FL home search website.
Teri Isner is the team leader of Orlando Avenue Top Team and has been a Realtor for over 24 years. Teri has distinguished herself as a leader in the Orlando FL real estate market. Teri assists buyers looking for Orlando FL real estate for sale and aggressively markets Orlando FL homes for sale.
You deserve professional real estate service! You obtain the best results with Teri Isner plus you benefit from her marketing skills, experience and ability to network with other REALTORS®. Your job gets done pleasantly and efficiently.  You are able to make important decisions easily with fast, accurate information from Teri. The Orlando Avenue Top Team handles the details and follow-up that are important to the success of your transaction.
Get Orlando Daily News delivered to your inbox! Subscribe here!
Photo credit: homevacuumzone.com