November 20th, 2015 by tisner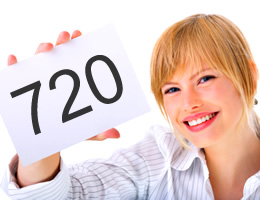 We have all been there before, getting ready to buy a house and then suddenly something of a negative nature pops up on our credit score that poses to keep us out of our dream home forever. There are ways to make sure you DO NOT end up in this sort of predicament however. Hopefully, the following tips for raising your credit score will be beneficial to you so that you can find your new home!
Pay credit card bills before the statement date. Many times folks wait until the due date to pay a bill but if you are willing and able to pay them before the statement date, your credit score is likely to improve.
If you can afford to make multiple payments on your credit balance throughout the month, this will also show favorably on your credit score. Check with your credit card company to make sure you are allowed to do this before beginning because some do not allow it.
If you only have a couple bad marks on your credit, you can ask for a "good will deletion" . Of course if you are late over and over again you will not be able to reap this reward but if you can show that you otherwise have paid your bills on time you may be able to get those couple nasty marks off your credit and therefore raise your score!
If one of your accounts has recently gone into collections you may be able to pay it off and have it removed from your credit report as a result. Be sure to get any type of promise to delete in writing so that you can be sure it will be taken off once you pay.
Credit issues can be hard to deal with especially if you are looking to purchase a new home in the near future, but take it from someone who knows….it CAN be done and you CAN have the house of your dreams maybe sooner than you had imagined! Keep working at it and you will succeed and come out the other side ready to move forward into your future!
Courtesy of Orlando FL Realtor Teri Isner!
Access Teri's one-stop Orlando FL home search website.
Teri Isner is the team leader of Orlando Avenue Top Team and has been a Realtor for over 24 years. Teri has distinguished herself as a leader in the Orlando FL real estate market. Teri assists buyers looking for Orlando FL real estate for sale and aggressively markets Orlando FL homes for sale.
You deserve professional real estate service! You obtain the best results with Teri Isner plus you benefit from her marketing skills, experience and ability to network with other REALTORS®. Your job gets done pleasantly and efficiently. You are able to make important decisions easily with fast, accurate information from Teri. The Orlando Avenue Top Team handles the details and follow-up that are important to the success of your transaction.
Get Orlando Daily News delivered to your inbox! Subscribe here!