January 15th, 2019 by tisner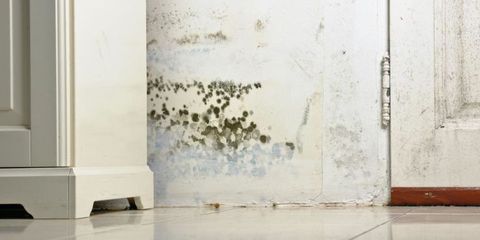 Mold is a subject that strikes fear in many people.  Though the toxic form of black mold is rare, there are plenty of other types that invade our bathrooms, basements and other places in our homes. Let's look at the best ways to get control over any mold problem anywhere we find it. 
The bathroom is the most common place for mold, because it has all the right conditions for mold growth:  moisture, a place to grow, and food. 
Use the exhaust fan every time you shower, and if your bathroom isn't equipped with one, crack the window to allow the steam to escape.

 

Wipe down the shower walls and door when you're finished, leaving the door open until everything is completely dry.

 
If you use a shower curtain, use an anti-mold spray, commercial or homemade, to spray the curtain down, and pull the curtain to its fullest length to dry.

 

Any leaks should be repaired immediately and inspect under the sink every few weeks to make sure everything is dry in the cabinets.

 

If you have a tile bath, give the grout a waterproof seal once a year.

 

When you do find mold on hard surfaces, the CDC recommends mixing a solution of no more than 1 cup of household bleach in a gallon of water.  Provide good ventilation, spray on affected areas, leave for five minutes, rinse, and allow to dry.

 
Other common places for molds to grow, especially this time of year when we have the heat on, are closets, window sills, basements, and floors around entryways. 
Use washable mats and throw-rugs with waterproof backing at doorways.

 

Keep your home's humidity below 40%.  Using a humidifier is a necessity in Winter, and you may need to use a hygrometer to help you keep moisture levels in check.

 

Occasionally inspect your fridge's drip pan for excessive moisture, and clean according to manufacturer's instructions.

 

Attics can be the first-place mold can start in case of a leaky roof, so get the roof repaired immediately, and clean the mold as soon as you discover it.  Be sure there are no leaves or other obstructions blocking the attic's vents.

 
Having the crawl space of your home encapsulated can be expensive, but it is the only solution to keeping moisture from coming up from the ground and can help you see standing water in case of plumbing leaks.

 

The EPA has some tips for mold cleanup, as well as information on when to call in a pro for removal. 

 
There are many products available to help keep moisture in your home at bay.  Desiccant bags containing silica gel are great for hanging in small places such as closets.  Small non-electric dehumidifiers are also available for larger areas, and whole-house dehumidifiers are another option, just more expensive.  While not all molds are toxic, they are allergens, and prevention and action are keys to a healthier, mold-free home.
Access Teri's one-stop Orlando FL home search website.
Teri Isner is the team leader of Orlando Avenue Top Team and has been a Realtor for over 24 years. Teri has distinguished herself as a leader in the Orlando FL real estate market. Teri assists buyers looking for Orlando FL real estate for sale and aggressively markets Orlando FL homes for sale.
You deserve professional real estate service! You obtain the best results with Teri Isner plus you benefit from her marketing skills, experience and ability to network with other REALTORS®. Your job gets done pleasantly and efficiently.  You are able to make important decisions easily with fast, accurate information from Teri. The Orlando Avenue Top Team handles the details and follow-up that are important to the success of your transaction.
Get Orlando Daily News delivered to your inbox! Subscribe here!
Photo credit: goodhousekeeping.com