January 3rd, 2023 by tisner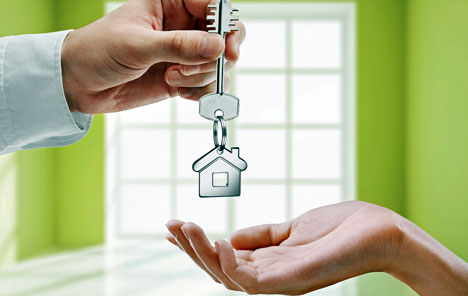 If you are like the rest of us then just a few days ago you made a list of New Year resolutions.   Many of us however do not stick to our plan when it comes to these promises we make ourselves.  If you plan to purchase a home sometime in this New Year you need to make a few related resolutions that will likely help you to attain your goal and dream of home ownership.  Below these resolutions are listed for you.
Stop opening credit cards.  It is easy these days especially when you are shopping, to open one credit card after the other.  If buying a home is on your to do list this year however, you need to steer clear of opening new credit cards.
Start paying your student loans on time every time. Many times when folks get student loans they tend to think they can pay them as they can but that can mess up your credit in no time.  If someone who has good credit and shows they are good at paying bills on time every time puts a bid in on a house you have your eye on and you put a bid on that house as well, it's likely due to their history that they will win the bid and not you.
Start paying your credit cards every month and on time. Even if you can't afford to pay more than just the minimum payment you need to make sure you pay your credit card each and every month.   This type of diligence will serve you well when you go to make an offer on a house.
Make sure you have a little bit of a cash reserve in your bank account at all times. It won't look good to a mortgage lender when you ask for a loan if you have a zero balance in your bank account.
Stick with the same job for as long as you can. Jumping from one job to another during a year is a sure fire way to lose your chance at the home of your dreams.  Lenders want to see stability and staying with the same job for a few years will show them that.
These New Year resolutions, if you do your best to keep them, will do their part towards helping you to purchase the home you have always dreamed about.
Access Teri's one-stop Orlando FL home search website.
Teri Isner is the team leader of Orlando Avenue Top Team and has been a Realtor for over 24 years. Teri has distinguished herself as a leader in the Orlando FL real estate market. Teri assists buyers looking for Orlando FL real estate for sale and aggressively markets Orlando FL homes for sale.
You deserve professional real estate service! You obtain the best results with Teri Isner plus you benefit from her marketing skills, experience and ability to network with other REALTORS®. Your job gets done pleasantly and efficiently.  You are able to make important decisions easily with fast, accurate information from Teri. The Orlando Avenue Top Team handles the details and follow-up that are important to the success of your transaction.