January 5th, 2021 by tisner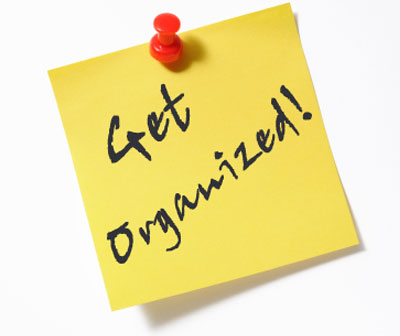 Sometimes, your intention to become more organized only moves clutter from one place to another, and that accomplishes nothing.  You want to declutter and see the difference, not neater piles!  What mistakes are you making in your efforts fruitless? The following tips will tell you and give you advice on how to correct those mistakes: 
Begin by looking at your flat spaces.  While they may be clean of dirt, if you see even one pile of "uncategorized" papers, toys, or gadgets, it is still messy.  Every place 

that has a pile needs a container to hold those things, and once it is full, clean it out. Do not leave things inside that can be seen over the top edge. 

 

A much-used entryway can get chaotic, even with hangers and bins for everything. Store off-season ite

ms in a closet, or in case of outdoor toys and sports, in the garage.  

 

Any neat home can feel busy and cluttered because of the decor.  Hanging lighter curtains instead of heavy drapery, clearing knick-knacks, and using one or two pieces of hanging art as

 a focal point calms the space.

 
Anywhere there is technology, there are cords. While rolling them up and using a bread tie may help a bit, that may not be enough. Use cord covers or sleeves in the same or similar color as your wall paint to hide the techy 

mess.  A hanging table cord pocket works well, too, and can be purchased online or DIY with an accordion file holder.

 

Do you have open shelving in your kitchen? Shelves without doors can certainly get cluttered, so if you do not care for a messy-looking ki

tchen, have one open shelf for a bit of style, and use doors for the rest.

 

Refrigerators can get cluttered since they are used for reminder boards as well as storage on the top.  Post paper items on one side, toss what is not needed, and clear the top of a

ll but one large basket that can conceal what you need to stash there.

 

You can love using pillows and throw blankets, but too many strewn on your living room furniture will give an unkempt appearance.  Keep your favorites out and

 store the rest in an otto

man or bench with storage space for easy access.

 

Toys can accumulate all over the house, in toy boxes, storage containers, and baskets.  Instead of allowing them to take over, keep them organized in small storage containers or cubbies.  Better yet, store h

alf of them elsewhere, and every few months switch them out with those in the house. 

 
While messy is not always a bad thing, when you are spending more time at home you want it to be a place you can relax.  Take a second look at your organizing efforts and make another go of it if you and your family can truly see the mess.  Remember that you must declutter first and foremost; trying to organize clutter is like trying to herd cats!  Start small–one room–and you will soon be on the way to a truly organized, mess-free home! 
Access Teri's one-stop Orlando FL home search website.
Teri Isner is the team leader of Orlando Avenue Top Team and has been a Realtor for over 24 years. Teri has distinguished herself as a leader in the Orlando FL real estate market. Teri assists buyers looking for Orlando FL real estate for sale and aggressively markets Orlando FL homes for sale.
You deserve professional real estate service! You obtain the best results with Teri Isner plus you benefit from her marketing skills, experience and ability to network with other REALTORS®. Your job gets done pleasantly and efficiently.  You are able to make important decisions easily with fast, accurate information from Teri. The Orlando Avenue Top Team handles the details and follow-up that are important to the success of your transaction.
Get Orlando Daily News delivered to your inbox! Subscribe here!
Photo credit: WESST