September 19th, 2023 by tisner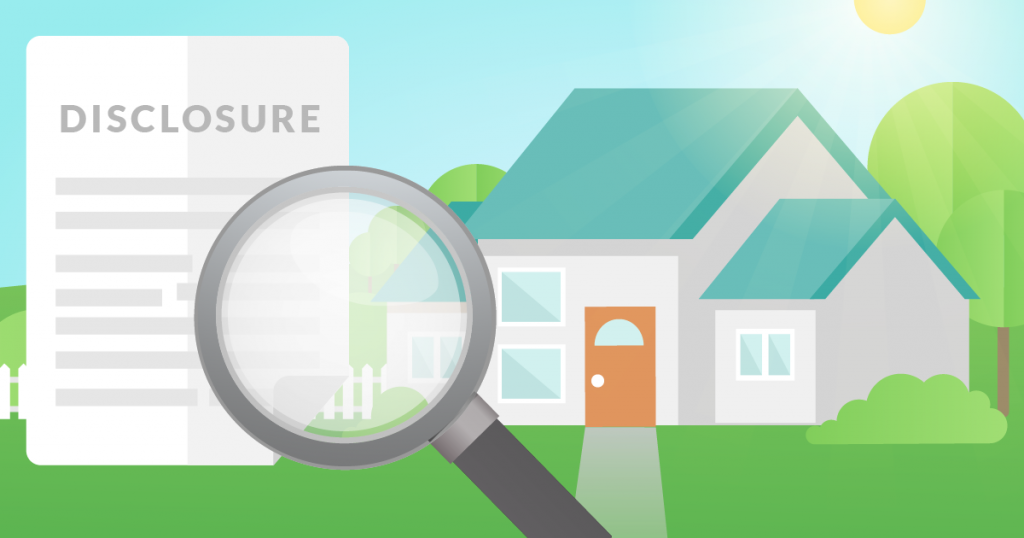 Zillow.com defines the term disclosure as "…the buyer's opportunity to learn as much as they can about the property and the seller's experience in it."  In most states, this simply means that the seller must let the buyer know about problems that they are aware of.  Whether you're selling or buying a house, disclosing issues with the house is an extremely important part of the process.  
What Disclosure Means for the Seller 
Your listing agent will provide a form for you to fill out, answering questions with either yes, no or I don't know about different aspects of the house.  This form should be filled out truthfully and to the best of your knowledge.

 

Items that most states ask you to disclose to the buyer:  lead paint or asbestos, previous repairs or additions, mold or water damage, pest issues, drainage problems, foundation cracks, problems with HVAC and other appliances, and if the roof is leaky.

 
If you think there might be a problem, say possible mold in the crawlspace, have an inspector come and have a look.  It's better to be safe than sorry here.

 

While you're going over the disclosure form, if you're not sure if you should report something, report it anyway.  It's best to err on the side of caution.

 

Have the disclosure ready before you've accepted an offer for your own protection.

 

Your listing agent will be aware of all government disclosure requirements–federal, state, and local–so be prepared to report all that these laws ask of you.

 
Disclosure and the Buyer 
Once you receive the disclosure statement, go over it carefully and ask questions if you're not sure about anything listed, because you must sign the disclosure.

 

The extra expense of having an official inspection done on the house is vital to this part of the sale.  Have the disclosure form information with you when you meet the inspector at the house, so you can go over the problem places with a pro.

 

In the case of any additions to the home, check the local government building permit and zoning information to make sure the addition was done the legal way by licensed people.

 

If you have any issues with the seller's answers on the disclosure statement, and don't want to make the repairs, and can't come to an agreement with the seller, it may be best to walk away and look for another house.

 
Once you are satisfied with the disclosure and have the peace of mind that the sale should go through, sign off on the disclosure.

 
A disclosure should be a seller's protection plan, and smart sellers will be completely honest, and maybe even over-disclose.  Also, be aware that some states even ask sellers to disclose things like traffic noise, and even paranormal activity!  Your Realtor will know everything you need to provide to buyers, so the sale of your home goes smoothly.
Access Teri's one-stop Orlando FL home search website.
Teri Isner is the team leader of Orlando Avenue Top Team and has been a Realtor for over 24 years. Teri has distinguished herself as a leader in the Orlando FL real estate market. Teri assists buyers looking for Orlando FL real estate for sale and aggressively markets Orlando FL homes for sale.
You deserve professional real estate service! You obtain the best results with Teri Isner plus you benefit from her marketing skills, experience and ability to network with other REALTORS®. Your job gets done pleasantly and efficiently.  You are able to make important decisions easily with fast, accurate information from Teri. The Orlando Avenue Top Team handles the details and follow-up that are important to the success of your transaction.
Photo credit: Nestiny.com