March 20th, 2017 by tisner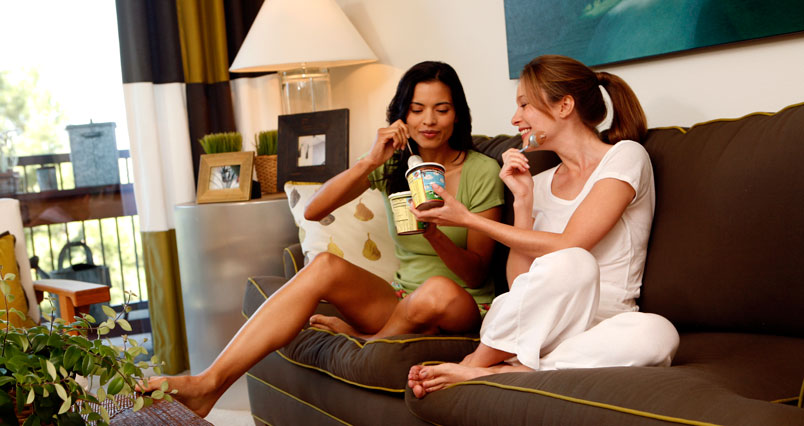 Purchasing a home is a huge deal and can cost quite a bit of money.   There are a few things in this world that can make people crazy and one of those is money.  If you are thinking about purchasing a home with your best friend you may want to consider a few things first to make sure you are making the best decision for both of you.    There are pros and cons to buying a home together and they are listed below for your consideration.
One benefit of buying a home with your best friend is that there will be two of you signing on the loan.  This makes many lenders very happy because they know that they have double the chance that the mortgage payment will be paid each month.  Having two people instead of one signing the mortgage is better all the way around.
Another benefit of buying a home with your best friend  is that you will share the expenses.  You can sit down together to figure out who is going to pay for what and then take the savings you will receive by doing this and put it toward something you both want or something you want  for yourself.  The beauty of this is that by sharing expenses you will likely have the money to share for fun things too.
Buying a home with your best friend is a great way to gain equity. The longer you two live together the more equity you will be building in the home that you purchase.  If you decide to sell the home one day in the future, you will be able to split the profits and start your new lives more easily than if you didn't purchase a home together.
One con to buying a home with your best friend  might be the sheer rawness of moving in with someone hitting you in the face.  You may be best friends but when you move in together there will likely be things you find that you don't enjoy about the others company.  A good way to keep this from causing any issue is to spend some time apart on a daily basis.
Another downfall to buying a home with your "bestie" might be your debt to income ratio. If you both have your income tied up in the mortgage there might not be enough to quality for a new car loan if the need arises.
These are just a few of the things you should consider before purchasing a home with your best friend.
Access Teri's one-stop Orlando FL home search website.
Teri Isner is the team leader of Orlando Avenue Top Team and has been a Realtor for over 24 years. Teri has distinguished herself as a leader in the Orlando FL real estate market. Teri assists buyers looking for Orlando FL real estate for sale and aggressively markets Orlando FL homes for sale.
You deserve professional real estate service! You obtain the best results with Teri Isner plus you benefit from her marketing skills, experience and ability to network with other REALTORS®. Your job gets done pleasantly and efficiently.  You are able to make important decisions easily with fast, accurate information from Teri. The Orlando Avenue Top Team handles the details and follow-up that are important to the success of your transaction.
Get Orlando Daily News delivered to your inbox! Subscribe here!