July 14th, 2011 by tisner
It doesn't matter if you are considering a permanent move to Orlando or if you wish to become a snow bird, there are many reason to buy Orlando real estate in today's market.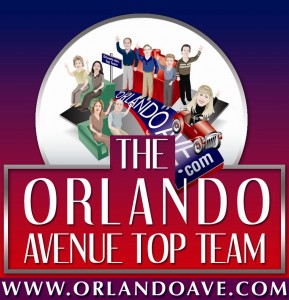 Top Reasons to Buy Orlando Real Estate
1. Weather
As you know, our weather can't be beat! Young and old alike relish in our warm weather year round. What is not to like? No more heavy coats, hats and mittens.
2. Competitive Prices
Florida has been among those states hit hardest buy the foreclosure crisis and prices are the most competitive they have been in years. Experienced investors will tell you to ' buy low and sell high', making this a great time to jump into Orlando real estate. Orlando ranks among the 10 Best Performing Major Housing Markets.
3. Prices below replacement cost
Many homes are selling below replacement costs. For example, a home with a replacement value of $150,000 may sell for only $60,000.
4. Healthy job market
Orlando's city government is working hard to bring additional companies and jobs to the area.
5. Recreation
The top amusement parks in the world, Disney World, Epcot, Sea World and Universal, are all located in Orlando, making this a great place to live and vacation. Other outdoor activities abound…fishing, boating, horseback riding, golf, hot air ballooning, and water sports galore, making Orlando the perfect location for rental property. Seasonal rentals are in demand either on a weekly or monthly basis. Orlando is among the 10 Best Cities To Buy Rental Property.
After you decide to buy Orlando real estate, you will need a top-notch Realtor! The Orlando Avenue Top Team can't be beat!
Teri Isner is the team leader and has been a Realtor for 20 years. Teri has co-written 2 books How To Make Your Realtor Get You The Best Deal and Sellers Get the Best Deal.  Teri believes in owning investment property herself and has been actively buying and selling for over 20 years both here and abroad!
You can expect professionalism with Teri. She is a member of the Graduate Realtor Institute, a Certified Residential Council Specialist, one of only a few hundred Certified International Property Specialist in the country, a member of the elite Cyber Professionals Group, holds the e-pro designation, is Internet Certified, a member of the Real Estate Cyberspace Society and an Allen Hainge Cyberstar.
Your objectives are Teri's #1 priority. You benefit from her marketing skills, experience and ability to network with other REALTORS®. Your job gets done pleasantly and efficiently.
You deserve professional real estate service! You will obtain the best results with Teri. You can relax as important decisions are made easily with the timely and accurate information she provides.  Teri and the Orlando Avenue Top Team will handle the details and follow-up that are important to the success of your transaction.
Contact Teri today! You'll be glad you did.
You can reach Teri at…
1-877-962-4242