February 5th, 2010 by tisner
Top Ways to Make Your Orlando Florida Home Buyer Friendly for Little or No Money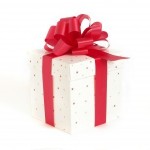 Valentine's for Orlando Florida
Valentine's Day is the perfect time to 'feel the love' – for your home. Now is the time to start assessing ways you can make your house look more attractive to potential buyers as you get it ready to put on the market. Surprisingly there are many ways to make what you already have more attractive for little or no money.
1.  De-clutter
Go from room to room with your goal to reduce what is in the room by one-third to one-half. Buyers respond to a house that looks and feels spacious, airy, and appears to have room.  Remove everything from papers and magazines, to bulky, over-sized furniture. Whatever detracts from that particular room as an attractive living space should go – pack it, store it, or sell it, but make sure it is gone and out of sight.
2. Clean
Buyers also respond to that shine that can only be gotten by a little elbow grease. This means cleaning the baseboards, buffing the floors, wiping down the lighting fixtures, and dusting the furniture. Sparkling windows and clean counter-tops say that you love this home and you know someone else will too.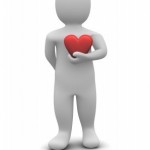 3. Easy access
If you live in the part of the country where it is snowy, shoveled paths and driveways must be ready to receive visitors. Remove anything that makes the entrance and access to your home unattractive and impossible. Take down the holiday lights and invest in good lighting around the entrances to your home.
4. Landscape
While this might not be the time for gardening for most of the country, check your landscape and remove any fallen tree limbs, leaves, and lawn clutter. As soon as Mother Nature cooperates, plan on pruning shrubs, and painting and repairing any fencing around the yard.