April 2nd, 2019 by tisner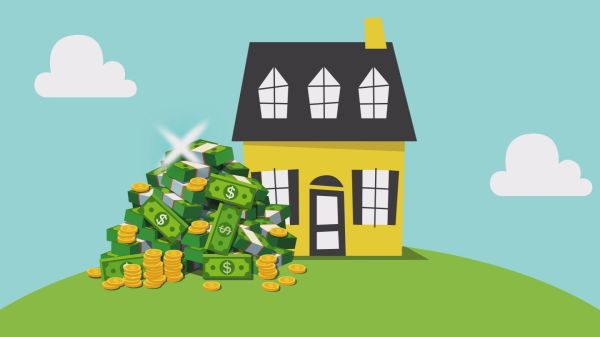 If you have a good amount of equity in your home, and would like to make some home improvements, or need money to help you pay for a child's college tuition, you may be considering using the equity in your home to help pay for these things.  Let's look at the difference between the two so you can make the right decision before you sign on the dotted line. 
Home Equity Loan 
Basically speaking, a home equity loan is a second mortgage on your home, which is used as collateral by the lender. 

 

The lender usually

 bases the loan amount on the difference between the homeowner's equity and the home's current market value.  

Investopedia can help

 you de

termine how much equity you have in your home.

 
Most lenders allow homeowners to borrow up to 85% of the home's total value, but only based on what portion you actually "own." If you haven't finished paying your original mortgage off, your equity will be le

ss than someone who has paid off their home loan.

 

A home equity loan will be paid as a lump sum and

 comes with a fixed interest rate. You will know how much you must pay every month, in addition to your current mortgage payment.

 

Just like the initial purc

hase of the house, your credit needs to be in good standing, so have all

 

your financial records in order when you meet with your lender.

 
Home Equity Line of Credit (HELOC) 
HELOC's are a second mortgage as well, but instead of a lump sum, the homeowner 

typically has a five-to-ten-year "draw" period where they have access to the amount of the credit.

 

During the draw period, some lenders allow interest-only payments on the amount, while some require principle-plus-interest payments. Either way, pay more th

an the minimum so the principal can be paid off before the repayment period.

 

Once the draw period is over, repayment of what credit you have used will begin.  Keep in mind that these payments will be higher than the earlier amounts you've been paying.

 

Your

 line of credit can be used for anything, but if you're thinking about an island getaway, or some other non-essential purchase, you are better off starting a savings fund.  If you can't meet the payments once the draw period is over, you could lose your ho

me to foreclosure. 

 

In some cases, a lender will close your line of credit early if your circumstances change.  If you're using that money to pay your child's college tuition, you'll no longer have access to it, creating financial strain.

 
Before deciding to use either of these types of credit, find out if using the equity in your home is the right way to go.  If you're already having a hard time paying the bills, a home equity loan or HELOC will only put your further in debt.  Contact a HUD-certified financial counselor to help you get your debt and other financial matters under control. 
Access Teri's one-stop Orlando FL home search website.
Teri Isner is the team leader of Orlando Avenue Top Team and has been a Realtor for over 24 years. Teri has distinguished herself as a leader in the Orlando FL real estate market. Teri assists buyers looking for Orlando FL real estate for sale and aggressively markets Orlando FL homes for sale.
You deserve professional real estate service! You obtain the best results with Teri Isner plus you benefit from her marketing skills, experience and ability to network with other REALTORS®. Your job gets done pleasantly and efficiently.  You are able to make important decisions easily with fast, accurate information from Teri. The Orlando Avenue Top Team handles the details and follow-up that are important to the success of your transaction.
Get Orlando Daily News delivered to your inbox! Subscribe here!
Photo credit: cnbc.com