August 20th, 2009 by tisner
If you own or are going to own Orlando Florida real estate as a primary residence or vacation home don't forget to get a SunPass for your vehicle.  We are all pinching our pennies these days and the SunPass can save you 25 cents at most toll plazas and exits on Turnpike roads.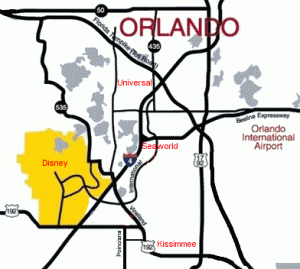 For example, a trip from Sunrise Boulevard in Broward County to the Disney World exit costs cash customers $15.70. SunPass customers pay only $12.40, a savings of $3.30 one-way, or $6.60 round trip. A typical SunPass customer who uses the Turnpike 3 to 4 times a week saves approximately $125.00 annually!
The 525 or the road you know as the BeeLine is the main toll road from the Airport to Orlando, if you are coming to Celebraton Florida and our office you would take the 417.  Both are toll roads, so save yourself time searching for coins and get the SunPass.
How SunPass Works
Here is how it works. You visit SunPass.com to open your prepaid account with a minimum opening balance of $10.00. You also purchase a transponder that attaches to your windshield. Sorry, motorcycle enthusiasts, the transponder must be attached to glass!! The transponder allows you to travel through the tolls plaza on specified SunPass Only lanes without stopping.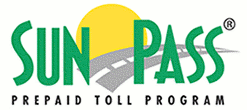 There are 2 models of transponders, a SunPass Portable transponder costing $25.00 and a SunPass Mini Sticker transponder costing $4.99. Both models allow you to have tolls automatically deducted from your account. There are benefits to the higher priced model. It warns you when your account is getting low. If you opt for the lower priced model, you have to go online to check your balance. And be sure to check the battery once a year or you could get a ticket for running through a toll booth.
Saving Money With SunPass
Not only do you save money with the SunPass, but if you are a frequently traveler on Florida toll roads, you can receive additional discounts and rebates of up to 10%. In the Orange County area, if you have logged 80 tolls during a calendar month, you will receive 10% rebate credit at beginning of the following month. Visit the website for more detailed information.
You can purchase a SunPass Portable transponder or SunPass Mini Sticker transponder at most Publix Super Markets, CVS/pharmacy, Navarro Pharmacies, Sedano's Markets, all Turnpike service plazas and Turnpike gas stations, and the SunPass Service Center.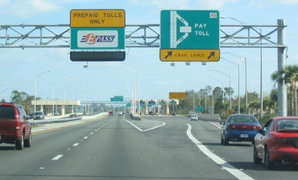 Check it out! Not only will the SunPass save you money, it will relieve unnecessary stress by allowing you to sale right through those toll plazas!
If you are thinking of Buying Selling or Relocating to Orlando Florida call Teri today and find out other ways you can save more of your own dollars and other helpful hints. Also, visit OrlandoAve.com for more Orlando Florida real estate information.
Search all Orlando Florida real estate and homes for sale.