July 4th, 2018 by tisner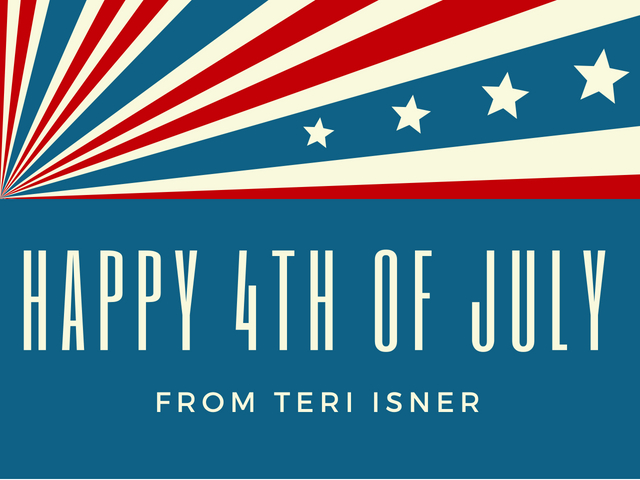 Independence Day, better known in the US as the Fourth of July, will soon be in full swing with barbecues, backyard games, and fireworks. It became an official holiday in 1870, when Congress approved several national holidays. Here are some other little-known facts about our favorite Summertime holiday: 
America's Independence 
July 2 is the actual date that Congress voted to cut ties with England, but July 4 became the official date when all changes to the wording of the Declaration of Independence was finalized and accepted by all members.

 
Thomas Jefferson wrote the Declaration of Independence on a laptop.  A laptop desk, that is.  It is still on display at the Smithsonian National Museum of American History.

 

The first Independence Day celebration was held in Philadelphia, Pennsylvania on July 8, 1776 after the first public reading of the Declaration, with bands and ringing of bells.

 

To protect the lives of the signers of the Declaration, their names were withheld from public knowledge until independence from England was certain.  Otherwise, the men would've been hanged for treason!

 

John Adams and Thomas Jefferson, the only signers of the Declaration who later became President, died hours apart on July 4, 1826.

 
Holiday Celebrations 
In the years after 1776, July 4th was celebrated with booming cannons and artillery fire.  Once the use of these became impossible because of their age and condition, fireworks took their place.

 

The National Retail Federation tells us that in 2017, Americans spent an estimated $850 million on fireworks alone!

 

Legend has it that the first hot-dog-eating contest was held among friends at Nathan's at Coney Island on July 4, 1916 to settle a dispute.  The contest is now a national affair and is broadcast live on ESPN!

 
Red, white and blue are out modern-day colors of choice for decorations, but George Washington had his troops adorn themselves with greenery in their hats to celebrate the independence anniversary, reports James Heintze in his book, The Fourth of July Encyclopedia.

 

Bristol, Rhode Island boasts the longest continuous Independence Day celebration, with the first observance in 1785.  The modern-day events include a parade, an orange crate derby, and a drum and bugle corps competition.

 
Even if you're traveling abroad, you'll find Fourth of July decorations and fireworks available world-wide, thanks to Americans who settled in foreign countries in years past, and our many soldiers who are stationed at bases in other countries, according to International Business Insider.  It's a celebration that is heard around the world! 
Access Teri's one-stop Orlando FL home search website.
Teri Isner is the team leader of Orlando Avenue Top Team and has been a Realtor for over 24 years. Teri has distinguished herself as a leader in the Orlando FL real estate market. Teri assists buyers looking for Orlando FL real estate for sale and aggressively markets Orlando FL homes for sale.
You deserve professional real estate service! You obtain the best results with Teri Isner plus you benefit from her marketing skills, experience and ability to network with other REALTORS®. Your job gets done pleasantly and efficiently.  You are able to make important decisions easily with fast, accurate information from Teri. The Orlando Avenue Top Team handles the details and follow-up that are important to the success of your transaction.
Get Orlando Daily News delivered to your inbox! Subscribe here!