July 2nd, 2010 by tisner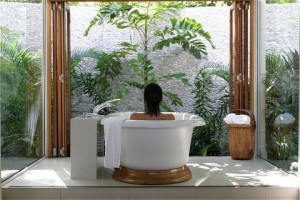 Take some time out this July 4th for some pampering at the Waldorf Astoria Spa in Orlando.  Enhance your well-being with a massage in one of the 22 treatment rooms or help your skin stay younger with a gentle facial.  They also offer treatments to help overcome jetlag, prenatal therapies and aromatherapy wraps to cleanse the body.  The spa offers a tea lounge, steam room and Jacuzzi to further help you relax.  You can enjoy Guerlain products while at the spa and they are available for purchase so you can take the spa experience home with you.  So relax this in Orlando this July 4th with a visit to the spa.
Buying or Selling Real Estate?  Don't miss our free mobile home search!