April 30th, 2018 by tisner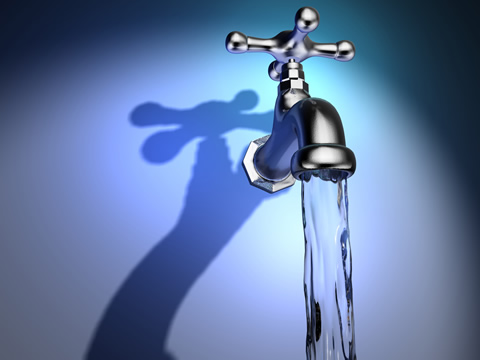 Days of lounging by the pool or in a hammock with a good book while the children play in the sprinkler are on the horizon, and you can't wait to wash the pollen off the car, not to mention the grime from Winter on the car tires.  Spring and Summer is probably when we use more water than other times of the year, and there are ways we can conserve and avoid a high water bill for the next few months. 
We shower more in the Summer, so conserve by shortening your shower time by just two minutes, and save 150 gallons of water per month!

 

Keeping our landscaping green uses a great deal of water, and if you have a sprinkler system, make sure the timer is set for morning or evening, and that the showers aren't falling on the driveway.  Pay close attention to the weather, and turn off the timer whenever a good chance of rain is predicted.

 

Keep a pitcher filled with water inside the fridge for a thirst quencher instead of running the water from the faucet and waiting for it to get cold.

 
Cut your grass on a higher setting, because the longer blades help shade the turf, and in turn, holds water better, so you'll have to water it less.

 

For the garden, landscaping and lawn, use a drip irrigation system instead of sprinklers or hand-watering with the hose.  Water is directed to the roots, where it needs to be.

 

When the car needs cleaning, take the bucket and sponge to a car wash instead of washing it at home, and save about one hundred gallons of water! 

 

Purchase and set up rain barrels under gutter spouts or areas of the house where water runs off the roof.  You can get some very sophisticated barrels with faucet attachments for gravity-watering with the hose, and covers to prevent mosquitoes from laying eggs.

 

Placing a cover on your pool not only helps keep it clean, but it can save the pool water from evaporating.  The Spruce lists several swimming pool water-saving tips.

 

Instead of washing fresh vegetables from your garden under running water, fill a large bowl with water, and give them a bath.  Once they're clean, use the leftover water for houseplants or potted plants outside.

 

Growing native plants will help cut down on water usage, as they are adapted to your local climate.  Contact your local cooperative extension agent to find out how to plant a native plant garden.

 

Place a five-gallon bucket with small holes in the bottom near plants or a tree that need a drink, and fill it with water.  The holes will allow the water to trickle out at a slow pace, and soak the soil, where the water should be, instead of the leaves.

 
Water conservation isn't just good for your wallet, it's good for the environment. If you're interested in learning more about using less water year round, check out the Water Calculator website to calculate your water footprint, and what you can do to use water more efficiently. 
Access Teri's one-stop Orlando FL home search website.
Teri Isner is the team leader of Orlando Avenue Top Team and has been a Realtor for over 24 years. Teri has distinguished herself as a leader in the Orlando FL real estate market. Teri assists buyers looking for Orlando FL real estate for sale and aggressively markets Orlando FL homes for sale.
You deserve professional real estate service! You obtain the best results with Teri Isner plus you benefit from her marketing skills, experience and ability to network with other REALTORS®. Your job gets done pleasantly and efficiently.  You are able to make important decisions easily with fast, accurate information from Teri. The Orlando Avenue Top Team handles the details and follow-up that are important to the success of your transaction.
Get Orlando Daily News delivered to your inbox! Subscribe here!
Photo credit: plumbinghelptoday.com