September 10th, 2019 by tisner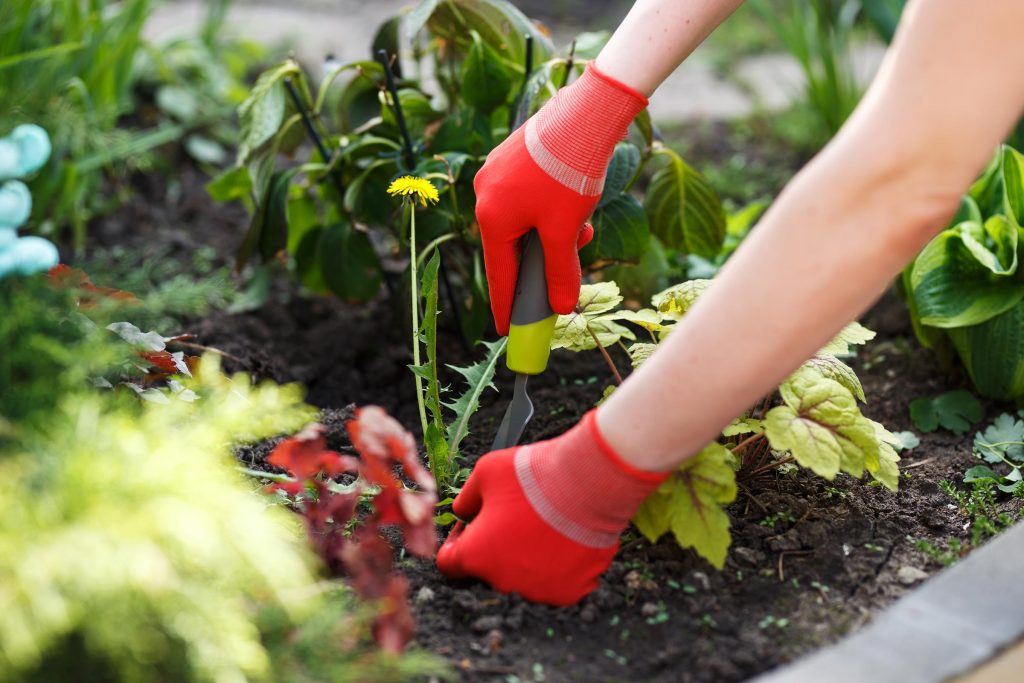 Having a beautiful lawn or productive veggie garden is not for the faint at heart.  You've put plenty of time and effort into your landscaping, so when weeds start sprouting, some of them can take over quickly.  They are, after all, wild plants that have adapted to their natural surroundings, and don't need you to help them grow, so you'll need to get a handle on them quickly! Let's look at seven common weeds, and how you can keep them from sabotaging your hard work! 
Your garden will benefit from a Fall-pl

anting of 

clover

, as it provides nitrogen to the soil. but most homeowners don't want it in their landscaped lawn.  Mowing high over the plant will help it from reseeding but

 pulling them while they're young is the best preventive.

 

Crabgrass

 is a bane to 

many lawns, and it grows quickly once the rain hits the seeds.  Pulling the roots is the easiest way to remove the plant, and even easier if the soil around it is damp.

 

If you don't care to add 

dandelions

 to your diet (yes, they are edible!), you'll need t

o get them at the roots. Spray them with undiluted white vinegar until they're thoroughly wet, and they will die within a few hours.

 
Ground ivy

, or creeping Charlie, is another weed that can be pulled effectively from wet soil.  If you allow it to flower, 

make sure it doesn't go to seed, or you'll spend more time pulling new plants.

 

Oxalis

, or wood sorrel, has leaves that are almost clover-like, and purple or yellow blooms.  Catch it early, and it can be pulled up by the roots, or use a soap-based herbicide

 to kill larger plants.

 

A plant that has been cultivated in many hybrids, 

portulaca

, can also be an aggressive weed.  Once you've dug them up, allow them to dry before you dispose them in a compost pile or other yard waste.  They easily regenerate from any

 part of the plant.

 

The thin, strong-scented single leaves that shoot up in our lawns are 

wild garlic

. Mowing won't stop them, as they're sprouting from corms in the soil.

 Pull

 or dig them up, and make sure you have the whole corm to avoid new growth.

 
To avoid a lot of back-breaking weeding, mulch heavily in flower beds, and consider putting new plantings close together.  Some weeds are so well-adapted that it doesn't matter what you do.  Garden.org has an extensive list of weeds with photos and ideas for controlling them without a lot of chemical intervention. 
Access Teri's one-stop Orlando FL home search website.
Teri Isner is the team leader of Orlando Avenue Top Team and has been a Realtor for over 24 years. Teri has distinguished herself as a leader in the Orlando FL real estate market. Teri assists buyers looking for Orlando FL real estate for sale and aggressively markets Orlando FL homes for sale.
You deserve professional real estate service! You obtain the best results with Teri Isner plus you benefit from her marketing skills, experience and ability to network with other REALTORS®. Your job gets done pleasantly and efficiently.  You are able to make important decisions easily with fast, accurate information from Teri. The Orlando Avenue Top Team handles the details and follow-up that are important to the success of your transaction.
Get Orlando Daily News delivered to your inbox! Subscribe here!
Photo credit: readers digest