August 12th, 2015 by tisner
Most folks these days are living paycheck to paycheck and are having a hard enough time trying to pay all of their bills on time. This is one of the biggest reasons many people are looking for some sort of down payment assistance when it comes time to purchase a new home. For many people owning their own home cannot become a reality because they simply cannot afford to come up with the down payment needed. Rest assured if you are one of those people who have a hard time coming up with enough money to pay bills much less enough money for a down payment on a house, there is hope for you! Below are a few ideas for down payment assistance and what you need to do to qualify for it.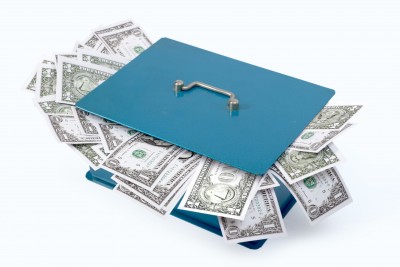 Figure out what your adjusted gross income is so that you will know if you can or cannot qualify for down payment assistance.
Complete a HUD application at your local HUD (The US Department of Urban Development) office.   In order to qualify for HUD your adjusted gross income must not be more than 80 percent of the local median income.
The down payment assistance program from HUD has a limit of 6 percent of the home's purchase price or $10,000 so be sure that you know what size and price range you are looking for in a home before you apply for assistance. Knowing some of these things beforehand will possibly save you a lot of hassle in the long run.
You may possibly qualify for a grant that you do not have to pay back such as with the American Dream Down Payment Initiative Program. This program is known as the ADDI. If you need assistance with your home down payment be sure not to let this particular program slip through your fingers.
Hopefully these few ideas for down payment assistance will get you started in the right direction when looking for a home of your own. It is important that you don't get discouraged and give up when looking for these types of assistance programs. They are out there for the taking you just have to be diligent to look for them and see which ones may be able to assist you in your home buying experience. It is all too easy to give up and not look deep into all the different home down payment assistance programs but I promise you if you do enough research you WILL likely find one out there that is just waiting to help you.
Access Teri's one-stop Orlando FL home search website.
Teri Isner is the team leader of Orlando Avenue Top Team and has been a Realtor for over 24 years. Teri has distinguished herself as a leader in the Orlando FL real estate market. Teri assists buyers looking for Orlando FL real estate for sale and aggressively markets Orlando FL homes for sale.
You deserve professional real estate service! You obtain the best results with Teri Isner plus you benefit from her marketing skills, experience and ability to network with other REALTORS®. Your job gets done pleasantly and efficiently. You are able to make important decisions easily with fast, accurate information from Teri. The Orlando Avenue Top Team handles the details and follow-up that are important to the success of your transaction.
Get Orlando Daily News delivered to your inbox! Subscribe here!
Google+ Comments