September 28th, 2011 by tisner
Aside from fires, gas leaks, and spills, a lot of us are unaware of the other potential dangers in our homes. Either that or we have forgotten about the other possibilities because they tend to be rather small. And by small, it does not mean that the consequences can't be detrimental, it means that the incident just may not be as obvious or immediate as a fire or spill. It is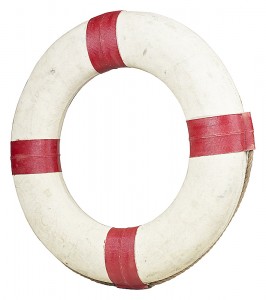 true that virtually everything in a home can be seen as dangerous in one way or another, but there are definitely certain things that you should be careful of. To do so does not involve much effort, simply just some awareness and memory. So to jog your memory, here are some common potentially dangerous things to beware of in your Orlando FL home. This information can be especially useful if children are running around the abode.
TALL & HEAVY FURNITURE. This is mainly for children, but for adults too – dressers, bookshelves and the like are privy to crushing people when being climbed on or knocked over. A quick fix would be to attach furniture to the wall.
CORDS. Not only are cords dangerous due to their electrical components, but if placed inappropriately can act as an object to trip over. Make sure your cords are organized and out of the way.
BATHTUBS. Like cords, bathtubs are dangerous in more than one way. People are very prone to slipping in tubs, so be sure to place a good mat in your tub. Secondly, if you have young children, watch them at all times while bathing to avoid drowning. This also goes for when preparing a bath for yourself – don't leave a full bathtub unattended.
MEDICINES & CLEANING PRODUCTS. The same rule is applied to both medicines and cleaning products – do not leave them in reach of children and pets. They can be very toxic, harmful and even deadly. It is likely we have all been taught this rule, but it can be easy to forget when rushing around the house.
EXERCISE EQUIPMENT. Similar to the last tip, make sure exercise equipment is out of children's reach. Heavy, mobile objects like weights can be tripped over or can be dangerous if a child decides to make them their new play toy. Also remember to clean your equipment after use because they can harbor sickness-inducing germs.
PESTICIDES & MOTHBALLS. While both can be very useful in removing unwanted pests, the chemicals in each can be very harmful in the long run. You may choose to limit use to when very necessary, find a safe alternate solution, or opt for not using them at all. It may be a small sacrifice to make in order to ensure good health.
Access Teri's one-stop Orlando FL home shopping website.
Teri Isner is the team leader of Orlando Avenue Top Team and has been a Realtor for over 17 years. Teri has distinguished herself as a leader in the Orlando FL real estate market. Teri assists buyers looking for Orlando FL real estate for sale and aggressively markets Orlando FL homes for sale.
You deserve professional real estate service! You obtain the best results with Teri Isner plus you benefit from her marketing skills, experience and ability to network with other REALTORS®. Your job gets done pleasantly and efficiently.  You are able to make important decisions easily with fast, accurate information from Teri. The Orlando Avenue top Team handles the details and follow-up that are important to the success of your transaction.
Google+ Comments