December 14th, 2021 by tisner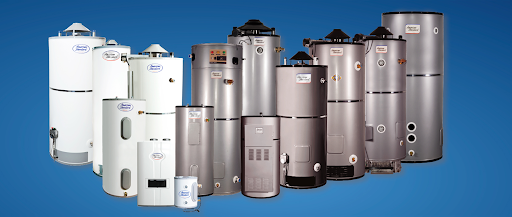 Upgrading or replacing your home's water heater is an expensive job, but a necessary one. With today's technology, there are many options, and it can be a bit daunting when it comes to choosing the appliance that is right for you and your needs. Learn about different types and ways to save with this guide! 
Most importantly, installing a water heater is not an easy DIY unless you are an electrician or plumber. Saving a few hundred dollars is not worth the peace of mind of a properly and safely installed water heater.

 

Traditional tank water heaters

 are the least expensive to purchase and have installed. When it comes to the real money saving–the energy costs associated with heating and maintaining the temperature–it is not the least expensive, as the radiant heat loss while being stored is great.

 
The average family of four would need a storage capacity of forty gallons, adding ten gallons for each additional family member.

 
Because of government-mandated regulations, this type of unit has become larger over the years, making replacement an issue.

 

Storage-type water heaters have a lifespan of ten to fifteen years.

 
Tankless or on-demand heaters

 

can be installed in smaller spaces, and this is important if you are upgrading to a larger unit and the available space is not sufficient.

 
There are whole-house water heaters as well as smaller electric-only units that are installed under sinks for almost instant hot water whenever it is needed.

 

Tankless heaters use, on average, twenty to thirty percent less energy than storage-type heaters, meaning the higher cost of the unit will pay for itself in energy cost savings.

 
Some utility companies offer a rebate for qualified on-demand heater installation. Type in your ZIP code at the 

Energy Star website

 to see if there is a program in your area.

 
Solar water heaters

 will need a stand-by traditional unit in case the water is not heated to the set temperature. The expense of installation of a solar unit will pay for itself over time, and they have a life expectancy of about twenty years.

 

Heat pump water heating systems

 use less energy and are considered to be the best bang for your buck.  There are space and temperature requirements, however, so choose this water heater wisely.

 
Another boost to installing an energy-efficient unit is a possible tax credit! Today's newer units come with timers and smartphone apps so that you can control when your water is ready for use, which is another money saver. Research all of the available options so when your plumber installs your new water heater, you will have peace of mind that you have made the best decision for your home and family. 
Access Teri's one-stop Orlando FL home search website.
Teri Isner is the team leader of Orlando Avenue Top Team and has been a Realtor for over 24 years. Teri has distinguished herself as a leader in the Orlando FL real estate market. Teri assists buyers looking for Orlando FL real estate for sale and aggressively markets Orlando FL homes for sale.
You deserve professional real estate service! You obtain the best results with Teri Isner plus you benefit from her marketing skills, experience and ability to network with other REALTORS®. Your job gets done pleasantly and efficiently.  You are able to make important decisions easily with fast, accurate information from Teri. The Orlando Avenue Top Team handles the details and follow-up that are important to the success of your transaction.
Get Orlando Daily News delivered to your inbox! Subscribe here!
Photo credit: americanstandardwaterheaters.com
Google+ Comments