July 22nd, 2006 by tisner
Palazzo Del Lago –
Palazzo Del Lago – "Palace of the Lake"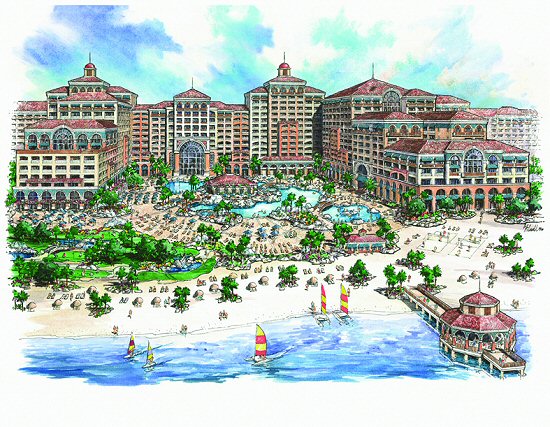 Situated on a natural spring fed lake in the Lake Buena Vista area of Orlando, a hop and a skip from Walt Disney World, Palazzo Del Lago will offer two different ownership opportunities.
Inspired by Renaissance Italy, Palazzo Del Lago, to be built by InterContinental Hotels and Resorts, offers one and two bedroom luxury hotel condominium and The Villas at Palazzo Del Lago offers one, two and three bedroom resort residential villas in five towers of 18 stories each. Amenities will include lush tropical gardens and walkways, valet parking, concierge services, 24-hour security and monitoring, state-of-the-art fitness center, WiFi access in common areas, resort pool, putting green and, inside your home, 9-foot ceilings and smartly furnished designer furniture. Palazzo Del Lago promises to be a much sought after luxury destination resort with high-end architecture, facilities and amenities. Construction on the first phase of Palazzo Del Lago is scheduled to start in the fall of 2006.
The Orlando Avenue Top Team, specializes in properties in the Greater Orlando area. We know that Orlando is full of fun things to do, enjoys beautiful weather, high end shopping and restaurants, not to mention a real city as well as lakes to fish from and boat on. Orlando is the place to be!
The Orlando Avenue Top Team will be happy to show you plans for Palazzo Del Lago and escort you around the Orlando area.
Whether you are buying or selling a primary residence or vacation home or looking for investment property, The Orlando Avenue Top Team can take care of all of your real estate needs.
Visit our website or call me, Teri Isner, Team Leader ,at 407-467-5155.
Google+ Comments