July 30th, 2010 by tisner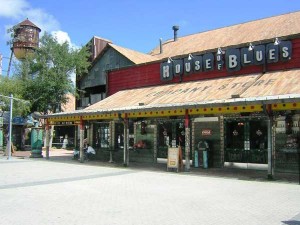 Downtown Disney Orlando is home to one of the House of Blues, which has live music.  Tonight enjoy the sounds of Ruth King in the Front Porch Bar and Nightly Blues in the Blues Kitchen.  You can't miss it just look for the water tower.  They even keep a metal box of mud from the Delta Mississippi underneath the stage.  So kick back and enjoy the music in this fun atmosphere. 
Bring your appetite and enjoy some great dishes including Shrimp and Crawfish Etouffee, Full Rack BBQ baby back ribs, Creole Seafood Jambalaya and other fabulous food.  So if you are looking for something to do in Orlando tonight head on over to House of Blues.