August 23rd, 2010 by tisner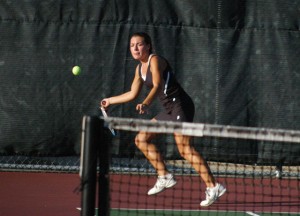 Pull out your racket and head to Downtown Orlando for a tennis clinic at the Orlando Tennis Center.  At the center they offer Adult clinics that will help you improve your game in a fun atmosphere.  Once you have brushed up on your skills sign up for a league and keep your game fresh.  Currently there are more than 15 leagues playing different times during the day. 
Bring the kids with you to the center because they also offer a youth program for ages 6 and up.  So head to Downtown Orlando to the enjoy the game of tennis.   
Free mobile app to search all homes right from your phone!